Your Monthly Bulletin of Marketing Tips, Industry News & Creative Inspiration For Aussie Makers

December Social Media Calendar
Events for creating social media posts, timely offers & themed email marketing that celebrates your unique handmade gifts.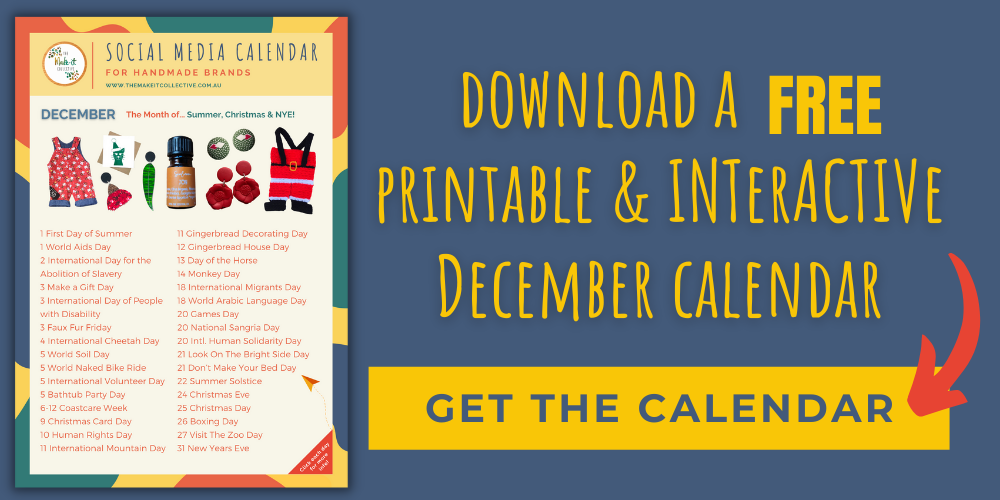 ---
North Queensland Ceramic Awards – Open to All Australian Ceramicists
One of the country's leading ceramics art awards with a major acquisitive prize of $10,000 is now accepting nominations from makers across Australia and abroad. The biennial North Queensland Ceramic Awards has long aimed to increase public exposure to a high standard of pottery from around the nation. A showcase for both well-known and emerging ceramics artists, this competition displays the diversity of ceramic art currently being produced in Australia. Entries close Friday 15 April 2022.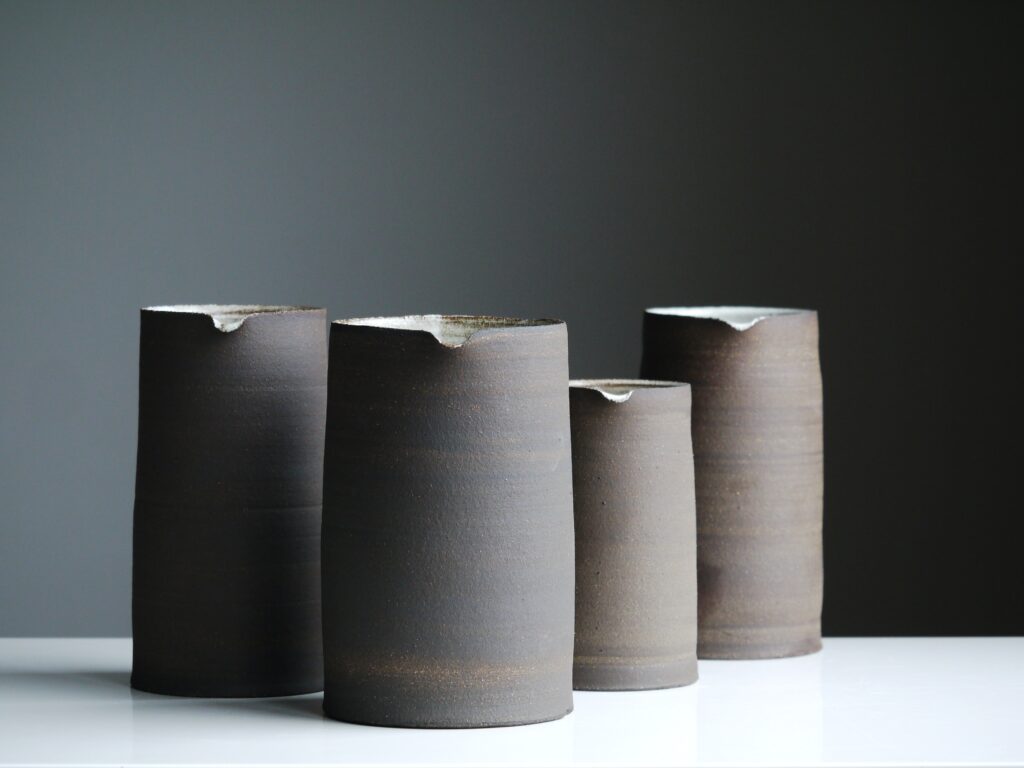 ---
Low & No-Cost Shop Space: Melbourne's Shopfront Activation Program
City of Melbourne is leading a precinct revitalisation program designed to support businesses and reinvigorate key areas of the city that need it most by tapping into our creative and entrepreneurial sector.
Empty shopfronts are being transformed into creative spaces, bespoke displays and pop-up shops at low or no cost to artists, budding entrepreneurs and artisan makers to test their business ideas and help attract Melbournians back into the city.
Their activation agencies are on the lookout for suitable tenants to operate out of vacant premises across Lygon Street in Carlton, Docklands and the eastern end of the CBD on a short-term, flexible or longer term arrangement of up to 12 months.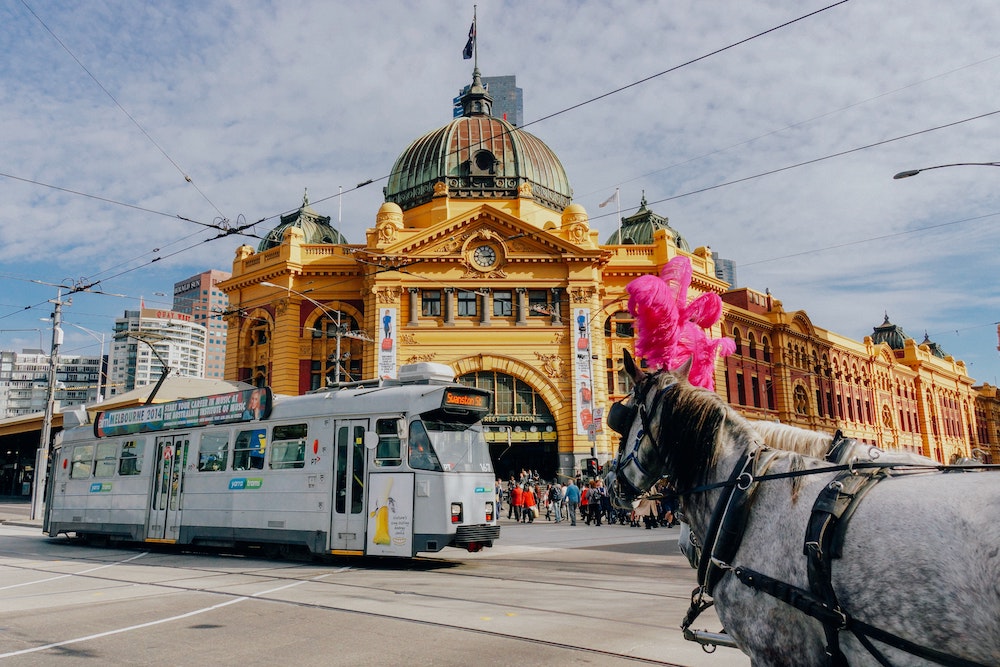 See also…
👉 Private Studio Space for Hire Northcote
👉 Workshop Space for Hire Northcote
👉 Shop Space for Hire Northcote
---
Artist Bedtime Rituals That Keep Them Creative
Online learning community Skillshare asked artists from around the world about their daily bedtime routine to find out how they wrap up their day, get ready for bed, and prepare for the hustle ahead. Here are 3 of our faves…
"I just recently started a night time ritual of planning the next day's tasks… I find this routine helpful, as I can hit the ground running the next morning. It adds a little more structure to my day."
"Before hitting the hay, I like to write down my goals for the next day's work or make a journal notation of my progress on the painting(s) I'm working on. I also use post-it notes in my studio that I will put up for the next day, so I won't forget little ideas I have for colour notes or changes to a piece."
3. Kip Omolade, Mixed Media Artist:
"Usually when something special happens, like completing a painting, I spray my favorite cologne in the air. Before I go to sleep, I spray that same cologne on my bed. It's my way of connecting bliss with a scent. While I'm sleeping, it allows my brain to subconsciously work on something creative. Often, I wake up with up feeling good with ideas on how to complete the next painting."
---
Rent Your Artwork to Businesses With ColourSpace
ColourSpace is a social enterprise creating new opportunities for Australian artists by ensuring they have a platform to connect with their audience. Their mission is to make art accessible, beneficial, and economically feasible for businesses and organisations, and in doing so, create social and economic opportunities for local, emerging artists. Reach the 75% of people who don't visit galleries by sharing your artwork at workspaces and events with ColourSpace. Here's how it works…
---
5-Minute Productivity Missions
Jumpstart your day with randomly generated 5-minute tasks that help you tackle those small and niggling but easily achievable jobs we're so quick to put off. Try it for a week and discover how much more you can juice out of every day in just 300 seconds of concentrated effort.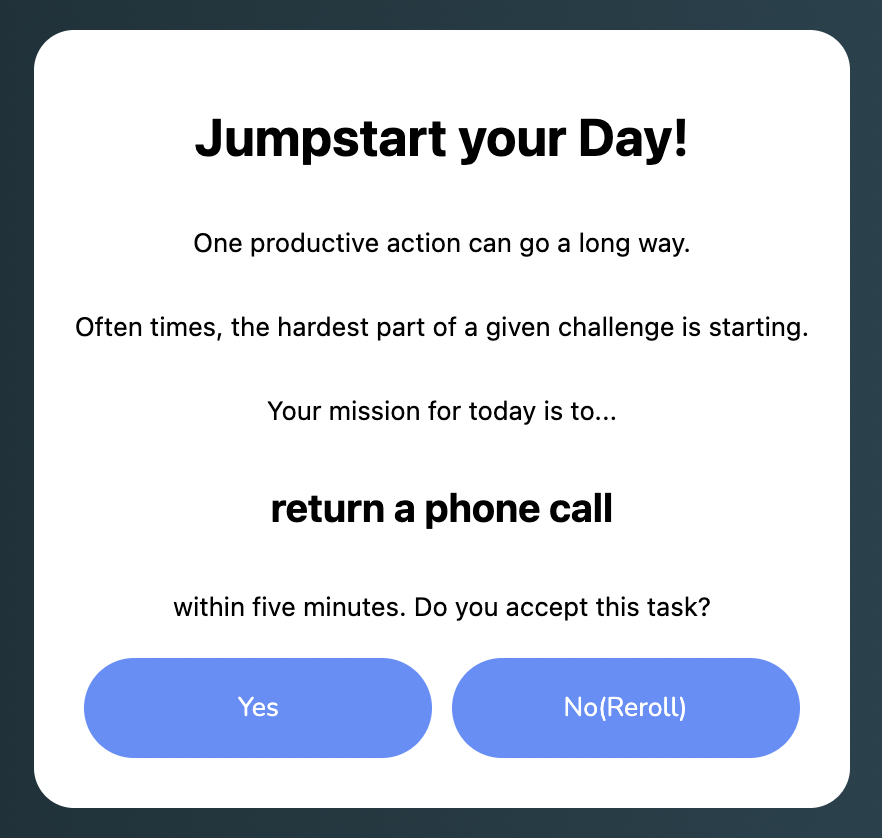 ---
Eco-Friendly Christmas Wrapping & Packaging Alternatives
According to Business Victoria, Australians use 150,000 kilometres of wrapping paper every year – enough to wrap the globe in paper four times over. Here are their top tips to reduce, reuse and recycle this Christmas…
What to avoid…
Avoid wrapping paper with intense dyes, inks, metallic features, glossy foil, plastics, glitter, velvet, tissue paper, cellophane and anything that looks like it may be a mix of paper and plastic.
What to use…
Recycled paper, cotton ribbon, raffia and jute. If you use tape, use it sparingly, or replace it with ribbon or twine. Handmade cloth tote bags are an excellent eco-friendly alternative that serve as an extra gift for the recipient, as well as branded merch for your handmade business.
Try Furoshiki…
The Japanese art of fabric wrapping and knot tying, Furoshiki, is a simple way to reduce wrapping paper and packaging waste by recycling scarfs, handkerchiefs, old curtains and off-cuts from op shops, which the recipient can reuse themselves as an eco-friendly gift wrapping alternative.
---
Watch: The Great Pottery Throw Down
In this British series, potters are set a number of tasks testing their skills (and patience) at the wheel, and with different techniques. Each week they have to create the "Main Make", which sees potters produce a piece from slab clay to glazed glory, presented straight from the kiln for judging… But anything can go wrong in the kiln! Potters who fail to impress leave the studio until the final, when one maker proves themselves to be master of the wheel.
You can catch all four seasons on Binge with a free 14-day trial.
---
The Best Creativity Advice From 2021
Here's an excerpt of the best advice on creativity from Entrepreneur interviewees and contributors over the past year…
Don't stay a minute longer in a place you don't belong.
Evaluate what it is you're on Earth to accomplish. If you're achieving it in your 9-5, awesome. But if you're there because somebody told you that's the best thing to do – and you've never questioned it and now find yourself wondering what you've actually achieved – don't stay there a minute longer.
Sometimes it's good to start from scratch.
Re-examine your decision-making process, let go of the knowledge that limits you and discover new opportunities you hadn't seen before.
Try new, scary things.
Research can only take you so far. Trial & error and making mistakes is where the magic happens. If you've failed a hundred times, you've learned a hundred lessons.
Embrace the messy desk.
You don't have to Marie Kondo your studio or workspace. Whatever it looks like, it needs to work for you and cultivate creativity. Allow yourself to get messy and you might be pleasantly surprised at what emerges from the chaos.
Stop multitasking.
Think of focus and distraction as if they're separate muscles. Whichever one you work will inevitably become stronger. Do you really need all those tabs open to work on the task at hand? Check yourself, regularly.
Be willing to fail.
Experiment with new ideas or new handmade products in the knowledge that failure leads to innovation.
Make a vision board.
Get started with these 8 Vision Board Ideas to Visualise Your Goals for 2022.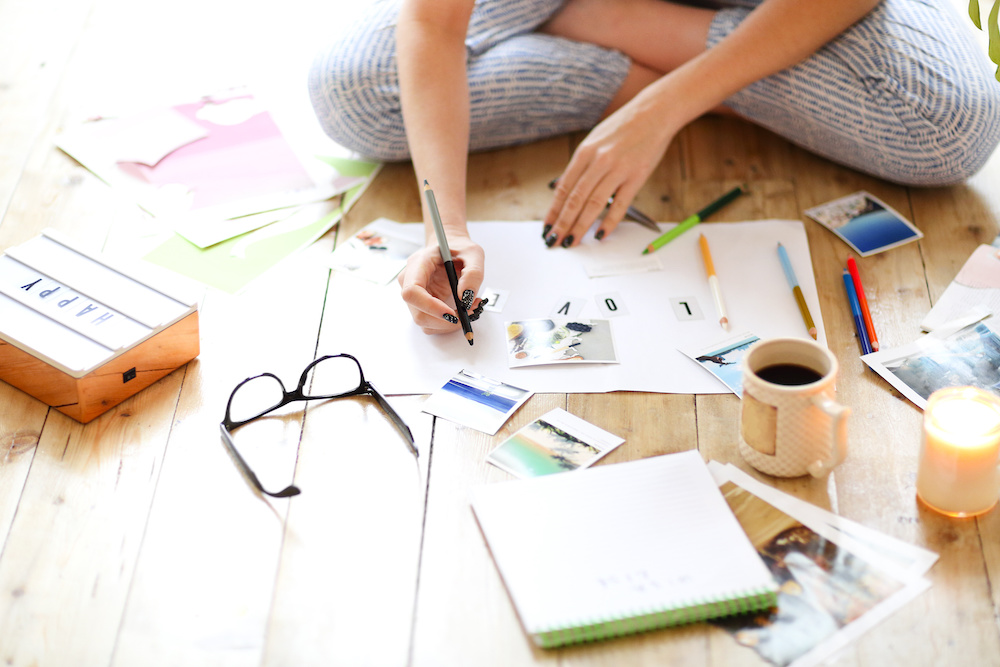 ---
How to Add Hyperlinks to PDFs in Canva
If you're creating a PDF market invitation, presentation or website in Canva, you can give any object a clickable link – a photo, sticker, element, background or video… if you can add it to your canvas, you can make it clickable! Here's how…
Canva is an easy to use online design platform that allows even the most technically-challenged makers to create beautiful social media graphics, presentations, posters, documents, logos, videos, GIFs and other visual content using design templates. Start creating with the free version!
---
How to Write About Your Handmade Products Online
Creative Victoria has teamed up with ArtsHub to create a video series that helps artists understand digital fundamentals to take their work to a wider audience. This week we look at Video 5: How to Write About Your Art Online.
Useful Timestamps:
00:31 – A screen is not a book
01:44 – Master the basics
03:00 – Use engaging language
03:50 – Write a great bio
05:08 – Write a great blurb
05:52 – Write for social media
06:39 – Try a style guide
07:08 – Words aren't everything
---
Maker Meme of the Month
---
Just For Fun: FREE Plant Identifier App
Use this free online plant encyclopedia app to identify more than 10,000 plant species by taking or uploading a photo for an instant ID using revolutionary artificial intelligence technology. The free version is packed with features and allows you to save plants to "My Garden", but for $39.99p/year you can access premium features, including access to expert botanists and unlimited ultra-speed ID.
---
Creativity Quote of the Month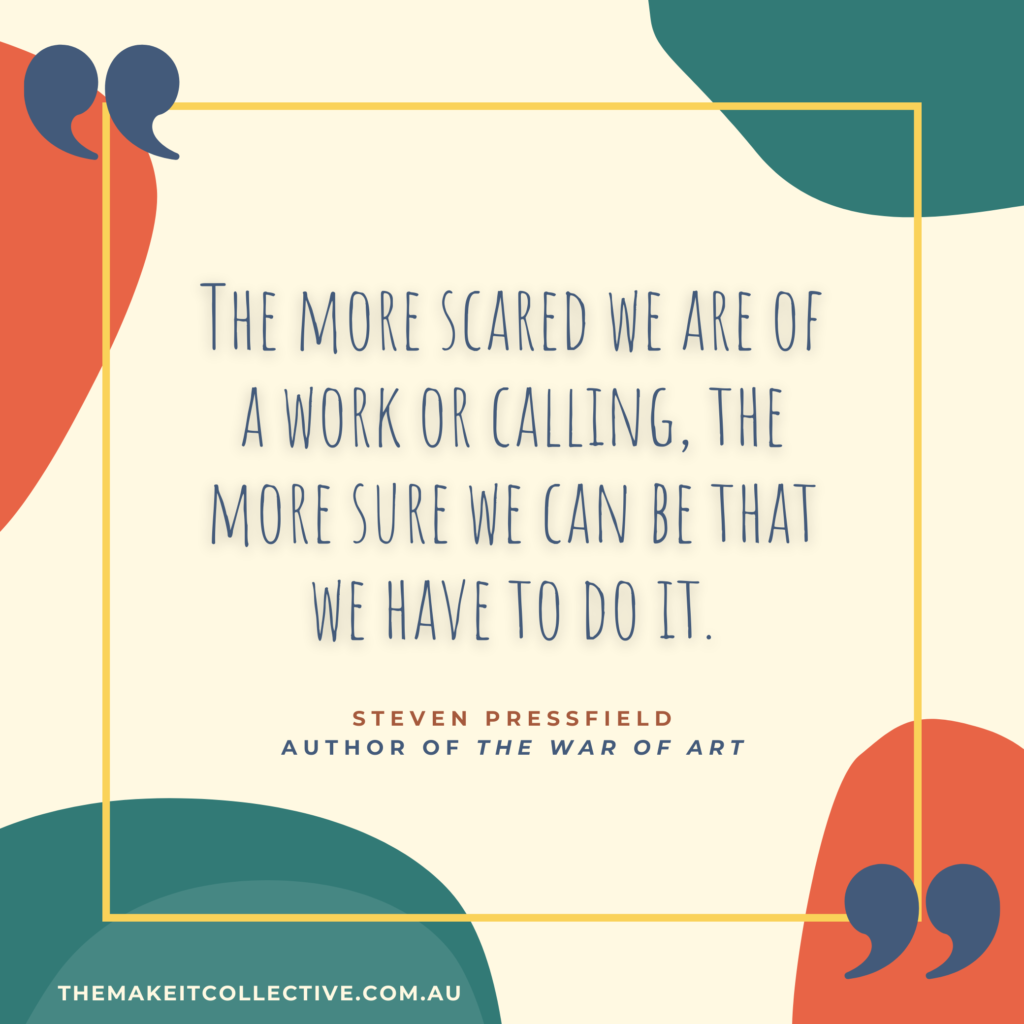 ---
Read More Maker Mail…
– November 2021 – Social Media Calendar, 35 Simple Productivity Hacks, 5 Product Pricing Tips for Markets, Gluing Tool for Makers, Master Craft Teaching with Adam Savage, Sew & Tell, Free Stock Images
– October 2021 ~ Social Media Calendar, Possum Skin Cloaks, How to Use Idea Pins on Pinterest, 6 Tips to Improve Your Welcome Email, How to Remove Product Image Backgrounds in Canva, Making Money From Your Art Online, Free Stock Images
– September 2021 ~ Social Media Calendar, FREE A3 Test Print for Artpreneurs, Free Background Remover Tool for Desktop, How to Lock Design Elements in Canva, Getting Your Art Noticed Online, Handmade Ryan Gosling, Quote of the Month
– August 2021 ~ Social media Calendar, Opportunity for Sustainable & Ethical Fashion Makers, Free Legal Advice, How to Create Curved Text in Canva, Essential Mac Shortcuts for Creatives, How to Get Your Art Online
– July 2021 ~ Social Media Calendar, Canva Tidy Up Tool, Maker Meme, Optimising Your Newsletter Sign Up Form, Psychological Tip For Increasing Sales, Free Photography App, Creative Quote
– June 2021 ~ Social media Calendar, The Cult of Done, Free Email Signature Generator, How to Create a Fillable PDF in Canva, Quote of the Month, 100+ Drawing Ideas
Get Maker Mail in your inbox every month!
---