Marketing handmade businesses with an undernourished piggy bank and a full schedule can be a challenge, but it's one we've learned to embrace here at The Make It Collective.
If you're feeling stagnant in your handmade business or not regularly connecting with a community of buyers, try these easy and affordable marketing ideas to grow your database, expand your network and move more stock.
1. Become an Expert and Share Your Knowledge
Sign up to SourceBottle (a connection platform helping journalists and bloggers find sources) and score some free publicity for your handmade business.
Don't take your knowledge and artisanal skills for granted; making terrariums or handmade greeting cards might be second-nature to you, but you have a unique skill set, vast creative knowledge and niche business experience that journalists can tap into.
You could be an expert on a whole range of topics, including small business, being a Mumpreneur, ethical fashion, upcycled clothing, women in business, the organic food movement… the list goes on. Simply sign up to become a source, list your callout topics of interest, then sit back and wait for the journos to come to you.
Hosting a handmade workshop is another great way to share your skills, gain brand exposure through workshop advertising and create a loyal following of fans and customers. You can even do it through online learning communities, like Skillshare.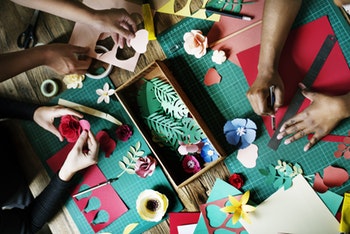 2. Stop Stalling and Start Blogging
For some people, writing comes naturally. For others, it can be a daunting task that takes them back to high school English. Blogging should be FUN. If you're not enjoying what you're writing, chances are you'll bore your readers to death too.
When choosing a topic, it should meet one (or all) of the following criteria:
Entertaining
Educational
Helpful
Timely/controversial (tread lightly here…)
Relevant to your brand and readers
How-To tutorials and listicles (think Buzzfeed style posts) are easily consumed and shared, while interviews are a good excuse to connect with industry influencers you admire.
Posting FAQs to your blog can also reduce the number of enquiries you process, while giving buyers behind-the-scenes info about you, your processes, your workshop and your product.
To get the most mileage out of blogs, promote your articles in your weekly/fortnightly emails and include lots of links back to your website to read the full post – don't give it all away in the email.
Remember to include copyright free images and sub-headings to break up big chunks of text.
HOT TIP: aim for 6-13 words in the title, which studies have shown attracts the highest and most consistent amount of traffic.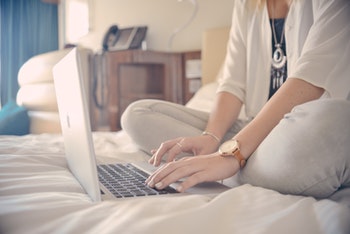 3. Keep Buyers Engaged With Email Marketing
80% of retail professionals claim email marketing is their biggest driver in retaining customers. You need only invest your time, and if you've got under 2,000 subscribers you can use the email marketing software MailChimp for free.
If you really want to get people clicking your emails, include videos, which can increase click through rates by a whopping 96%.
Coming up with email content each week shouldn't be a punish – make the most of seasonal events like Christmas, Easter, Mothers Day and Melbourne Cup, and setup an automation to send customers a special offer on their birthday each year.
If you're stuck for email themes, check out Days of the Year for a full calendar of weird, funny, wonderful and bizarre holidays to create timely, entertaining content.
And don't forget to integrate MailChimp with your website enquiry form so new contacts are fed straight into your marketing list, and add a sign up form to your Facebook page to encourage followers to receive your newsletters.
4. Run a Giveaway on Facebook
So you've seen all those social media competitions asking people to tag a friend in the comments or share the post on their timeline to win? Well, unfortunately they violate the Facebook guidelines.
While keeping Mr Zuckerberg happy is probably low on your priorities, there are several advantages to hosting a Facebook giveaway through guideline-abiding third-party apps, like Wishpond or ShortStack.
Not only does the software take care of selecting a winner for you (saving you from scrolling through potentially hundreds of comments and likes), but it can also be used to grow your marketing list by requiring an email address as a condition of entry – something you can't do with a standard Facebook post.
Facebook competitions you can run include…
Asking customers to submit a photo of them wearing your handmade garments
Inviting customers to come up with a name for your new handmade product
A simple sweepstake competition to win a handmade gift pack (great for moving old stock)
Caption competition (great for handmade children's & baby products)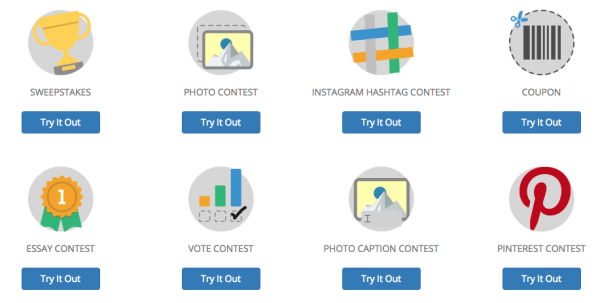 5. Run a Cross-Promotion
Two budgets are better than one, so when it comes to promoting a giveaway or offer, you're going to reach more buyers with a combined marketing budget and two communities. Find a non-competing handmade business to team up with and start planning your cross-promotion.
If your product is accessories, team up with a beauty brand and create a combined prize giveaway. If you make handmade homewares, why not partner with a homemade clothing brand and include gift vouchers of equal value that can be easily slipped into each others delivery orders?
Other cross-promotion ideas could include…
Exchanging smaller items of similar value to upsell customers into higher priced products with the lure of a freebie from your partner
Emailing each other's databases with an offer to your partner's product (exclusively available to your subscribers for a limited time)
Sharing each other's social media posts
Providing guest posts for each other's blog that hyperlink back to your respective websites (you could even interview each other Q&A style)
Join forces and share the costs of co-exhibiting at a local gallery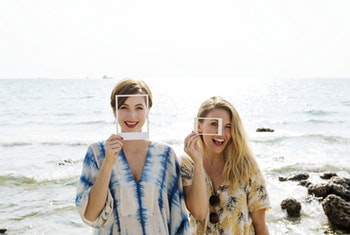 6. Experiment with Video
Shoppers who view video are 1.81X more likely to purchase than those that don't. This alone should be reason enough to start experimenting with short videos that explain your product, creative process or handmade story, like the video below from Polish ceramic artisans, Ende.
You don't need expensive video cameras to get started – a smartphone will do the trick and there are numerous amateur video editing software available for adding backing tracks and special effects.
To ensure maximum engagement, optimal video length is less than 2 minutes, so keep videos short and sharp.
Here are 7 types of videos small businesses can easily make to get you started.
[youtube]https://youtu.be/XK5RTqiTzQc[/youtube]
7. List Your Business in Online Handmade Directories
By joining an online handmade directory for Australian makers, you're ensuring your brand is present on a highly concentrated and targeted platform where consumers are searching for artisanal goods like yours.
By joining the Makers Directory, you're also enhancing your website's visibility and creating relevant inbound links to your site, which Google loves.
But enough about techy SEO stuff, here's the other great marketing benefits you receive when you list your business in the Makers Directory:
Up to 10 gallery images, plus a logo and cover image
A link to your website or online shop
Links to your social media accounts to increase your following
Videos to help buyers get to know you and your products better
About section to tell your brand story and highlight what makes your products unique
Stockist list for buyers to track down your products in local shops
Upcoming market list for buyers to browse your range in person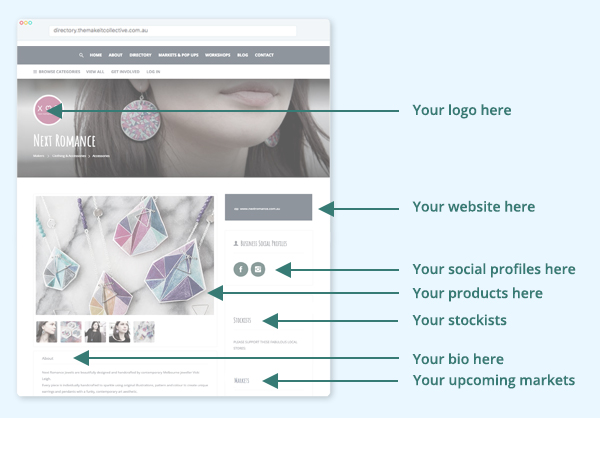 8. Create a Popup Shop
There's nothing quite like being able to touch, feel, smell and experience a product in the flesh. If you've only ever sold products online, consider joining forces with some Maker friends to share the costs of holding a popup shop.
Checkout Empty Spaces for a list of tools and resources for helping Australian creatives find low-cost, temporary spaces to exhibit and sell their wares.
Alternatively, you can apply to sell your handmade products at The Make It Collective Shop in Northcote.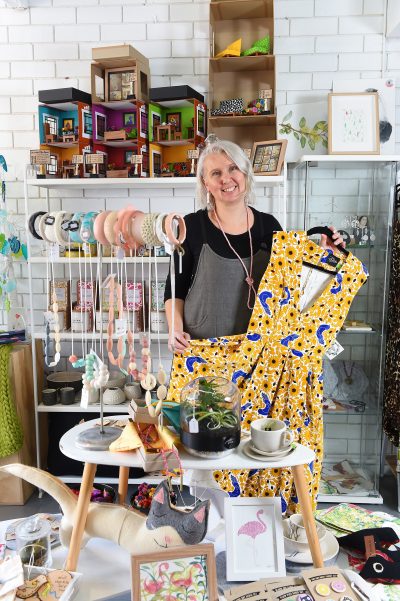 BONUS TOOL: Guided Goal Planner for Marketing Handmade Businesses
Now you've got a list of fresh marketing ideas, tackle them one-by-one with this free 6-Month Goal Planner. We understand that being a creative small business owner can be overwhelming, so don't let the next 180 days slip through your busy fingers.
Download the planner today and start implementing your new marketing ideas with a clear, easily actionable roadmap to get s#$% done.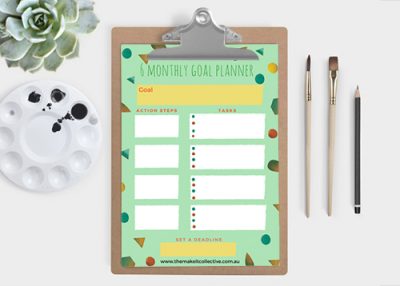 Need more help?
When you join the Makers Directory, you'll get access to an exclusive Facebook Group with some of Australia's most talented handmade artisans, designers and independent creatives.
Think of it as your support hub to connect with likeminded individuals, ask questions, share your personal experiences and get inspiration on ways you can improve your handmade business to reach more clients.
At The Make It Collective, we're all about collaboration, not competition!
View the other benefits of joining our Online Directory here.