Nothing says "I actually care" quite like handmade greeting cards. On the contrary, there's nothing more obvious than a last minute birthday card picked up from a petrol station on your way to the party. Besides supporting creative small business and investing in ethical production, buying handmade gift cards means you're also giving that lucky someone a unique piece of art that can be displayed in a frame for years to come.
Here are 12 handmade greeting cards for all occasions guaranteed to bypass the dusty bottom drawer for a space on the mantlepiece.
This Melbourne eco-stationary label produces unique and playful keepsakes with the goal of making everyone's day a little more cheery. They keep it real, sharing life's ups and downs with humour, colour and cringe-worthy puns. Illustrator Maude Farrugia is the creative behind the cards designed to tickle funny-bones, melt hearts and help people celebrate life's important moments.
All Cheerio Paper Co products are designed in a little caravan studio on top of a big hill in Melbourne's north using a super solid-ink eco-printer, renewable energy and 100% recycled paper. Checkout more of Maude's handiwork here.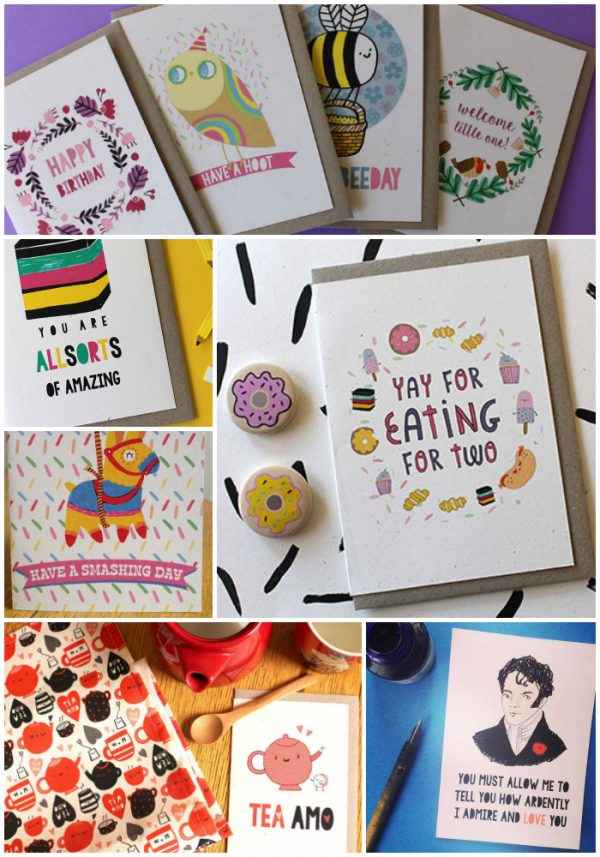 Melbourne-based illustrator Sally Gross works primarily in pencil to create gorgeous fairytale-like designs for the young and the young at heart. Her whimsical, story-book quality illustrations are created by hand from original concepts depicting children, toys and variety of animals ranging from dinosaurs and dogs, to swans and sun bears.
Winter Avenue Press prints are sold as originals, as well as reproduced on archival quality paper as open edition and limited edition prints. All pricing includes free shipping within Australia. View more of Sally's products here.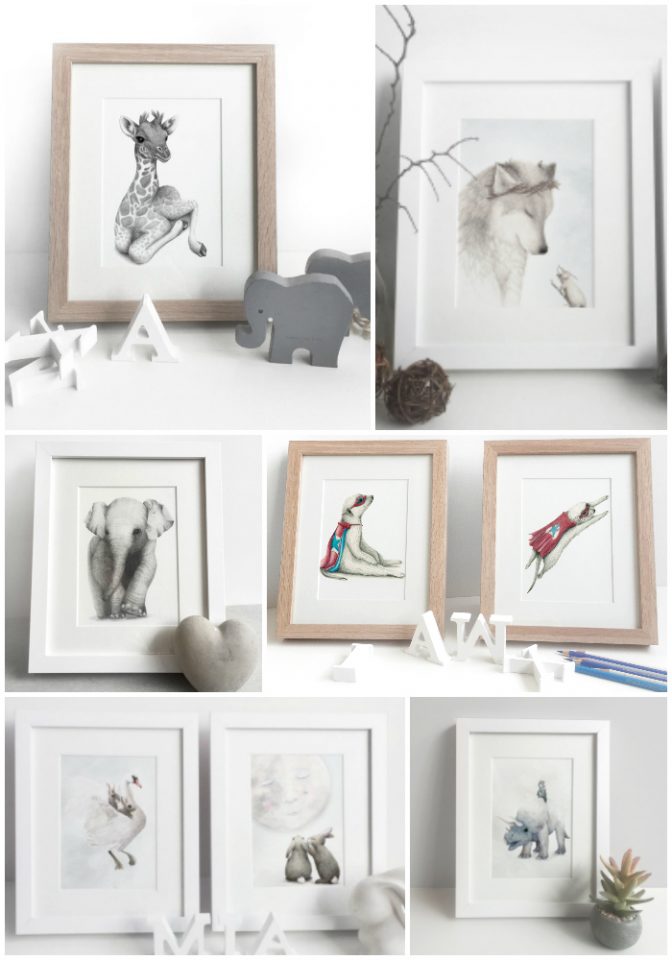 Melbourne-based textile designer and illustrator Julie Lamb fell in love with the world's most liveable city when she moved here from Scotland. She wanted to buy gifts for friends and family that celebrated all the things she loved about the city, but after struggling to find something worth the freight, she decided to make things herself.
Vicinity Store now offers a range of illustrations featuring Melbourne's most iconic attractions and buildings, including renowned cultural aspects, like coffee. View more Vicinity Store products here.

Soul Stories are insightful creations that capture the sensitive and vulnerable pieces of your soul. They are written and illustrated from the heart, allowing you to remember how every ingrained and forgotten moment can be turned into something beautiful to feel.
Illustrator Tams hopes that out of the hundreds of stories and cards she has created, one will reach into your heart and give it a gentle squeeze, reminding you how to feel, and open you up to some of the yummy stuff in life that's so easily forgotten.
Her greeting cards are designed to pull out pieces of your essence, mix them up with the real, the pretend and perhaps even a touch of her own heart, turning them into something beautiful for readers to feel. View more of Tams' work here.

Textile designer and Melbourne-based artist Hayley Lauren is no stranger to patience, nor detail. Her art and designs come in a variety of styles and mediums, with one thing in common – intricacy. From watercolour to organic line work, to stencils cuts and detailed wildlife drawings, her free-flowing designs are a creative expression and insight into the way she sees the world. 
While not your typical open/close greeting cards, adding a personalised note to the back of these elaborate artworks creates a memory to be treasured long beyond the occasion. View the delicate details of Hayley's work up close.

Katapillar cards are designed by visual artist Katie McLorinan. Katie has exhibited in galleries throughout Melbourne and Victoria, and currently facilitates school holiday and art therapy workshops for children and adults. All designs are created from original mixed media drawings, paintings and digitally designed patterns and artwork, then made into cards, prints, throw cushions and pouches.
All the art prints and stationary are printed with archival inks on FSC certified recycled card and paper. View more of Katie's colourful greeting cards here.

Tameka Vanderwert pours her heart and soul into original creative works using a variety of materials including watercolour, acrylics and fine liner on canvas. With works titled Autumn Sprout, Butterfly Orange and Pink Garden, her botanical-inspired artworks and greetings cards are ideal for green thumbs, floral enthusiasts and gardening grandparents, but if there's something special you've got in mind, get in touch with Tameka to request a custom design. View more of Tameka's work here.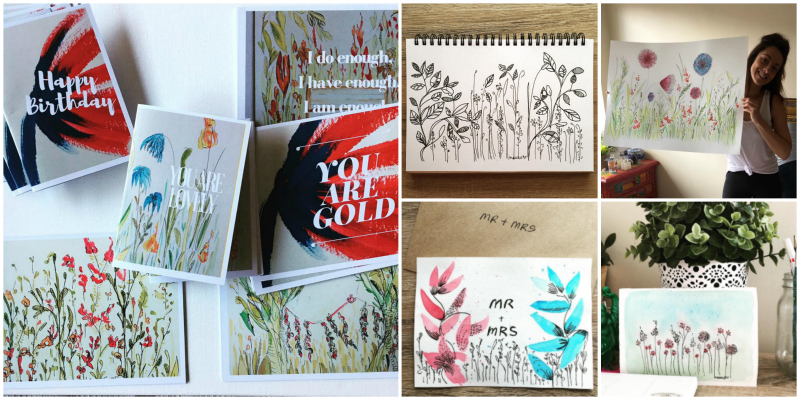 With a focus on illustrated wedding stationery, hand drawn signage and pretty paper goods, Love Carli founder Carli Alexander helps others celebrate life's extraordinary moments. She creates original paper keepsakes that tell a story with passion and purpose, inspired by colour, texture and vintage curiosities.
Designed to evoke a sense of nostalgia and delight, Carli's cards are assembled in her Mornington studio using only local printers and paper materials from sustainable FSC-Certified stocks. View more Love Cali handmade stationery here.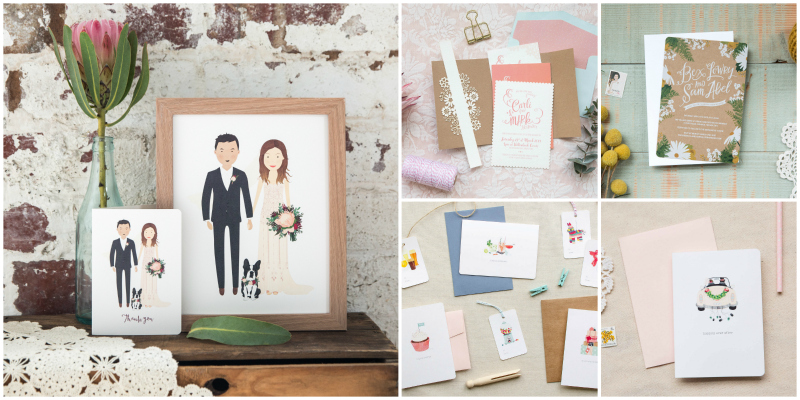 Inspired by the world around her, Brunswick-based artist Nicole Spillane expresses her yearning to spend more time in the country through her handmade greeting cards, featuring nature, birds and bonsais. She draws, carves, inks and prints all works herself and nothing excites her more than sharing her nature-based artworks with the world. View more Block Party Prints greeting cards here.

Alisa Tanaka-King works out of her studio in Warrandyte in Melbourne's North-East creating illustrations influenced by nature and landscapes. In addition to exhibiting across Australia, she's also popped up in Finland, Japan and Belgium, with her travels as varied as her skills.
Alisa's currently the key illustrator for textile design company MILKWEED and her practice encompasses fine art, illustration, and commercial design, as well as installation and set design for film, live performance, and events… But it's her simply sweet greeting cards that'll have you gifting for no good reason. View more of Alisa's handmade greeting cards here.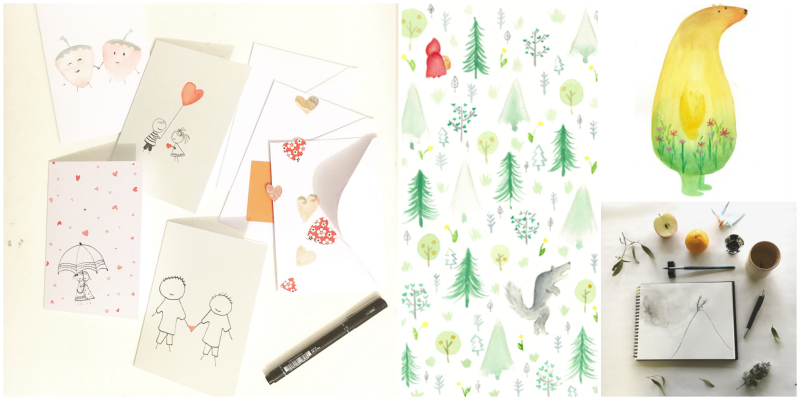 If you appreciate the creative fusion of the Pen Pineapple Apple Pen song, you're gonna love the hybridisation powers of McDrawn. Graphic designer and illustrator Miranda Costa celebrates quirk and individuality with her wonderfully whacky and colourful animal-melding characters. Favourites include Melon Cat Warrior and Pineapple Cat, with special mentions to Love, Laser Shark. 
All greeting cards are thoughtfully printed with environmentally friendly vegetable inks onto recycled cardboard, complete with a colourful envelope. To ensure safe arrival, all cards are packaged in recyclable cellophane. View more zany McDrawn character cards here.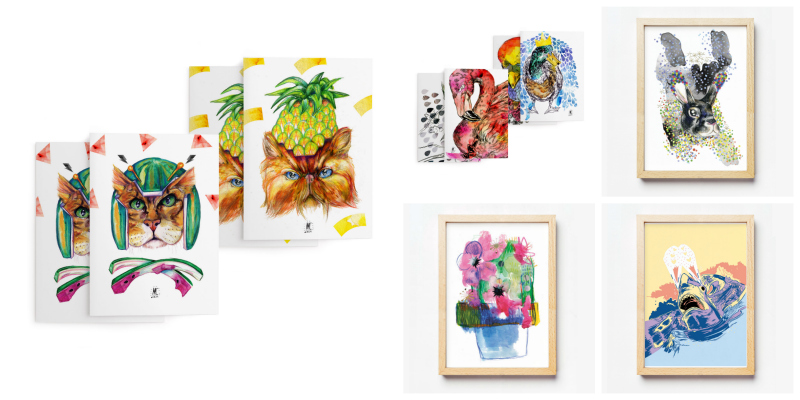 They might be a small family run business, but The Little Blah have roamed the country in search of the best suppliers to bring their creations to life, so you know you're receiving the highest quality product.
Cards are printed and shipped from their Melbourne studio within 1-3 working days and envelopes are 100% recycled kraft paper made in Australia. These guys are passionate about supporting locally owned business, so get behind them and check out their range of greeting cards for all-ages and occasions.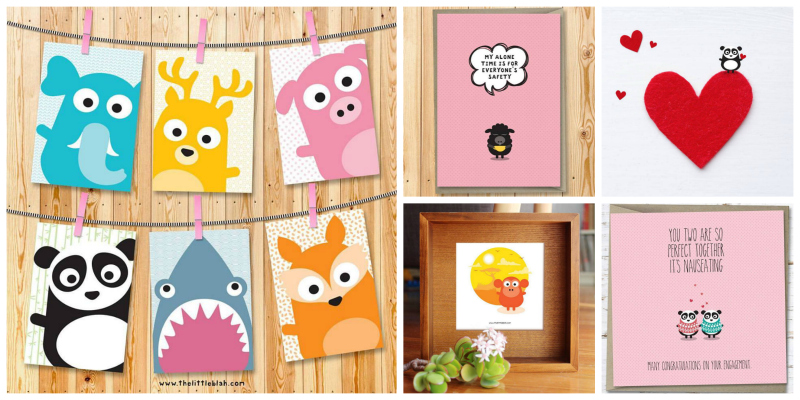 Need a gift for your handmade greeting cards?
The Make It Collective online directory now showcases products from over 70 Australian Makers with a focus on locally-sourced, organic and sustainable goods. Discover unique, limited-edition items ranging from fashion and food, to terrariums and children's toys. If you're in the Melbourne area drop into our Northcote shop to browse a curated selection of Australia's finest artisanal products to accompany one of the charming handmade greeting cards featured above.