Did you know Australians produce about 50 million tonnes of waste every year? That's an average of over 2,000 kilograms per person! Contributing to this waste is non-biodegradable plastic food packaging, once containing the controversial ingredient palm oil; a driving force behind Orangutan habitat destruction. And if you need some retail therapy to take your mind off that, just be sure your favourite fashion outlet doesn't benefit from the hands of 170 million child slaves.
Whoa, that's hectic… but what can I do to help?
Well, the good news is as a consumer, there's a lot you can do to help turn these stats around. While donating time or money to a reputable NGO is a great way to increase awareness, education, research and support for these causes, there's a bunch of stuff you can do daily that contributes to the demand for more sustainable and ethical production practices. Here are 8 things you can start doing today…
1. Switch to Fair Trade Products
Fairtrade is a global system working directly with businesses, consumers and campaigners to make trade fair by securing a better deal for farmers and workers in developing countries, while focusing on protecting their natural environment. Fairtrade is best known for its tea, chocolate and coffee, but with over 3,000 products in Australia and New Zealand bearing the Fairtrade certification, you can fill your entire house with feel-good foods, cosmetics, and even sports balls.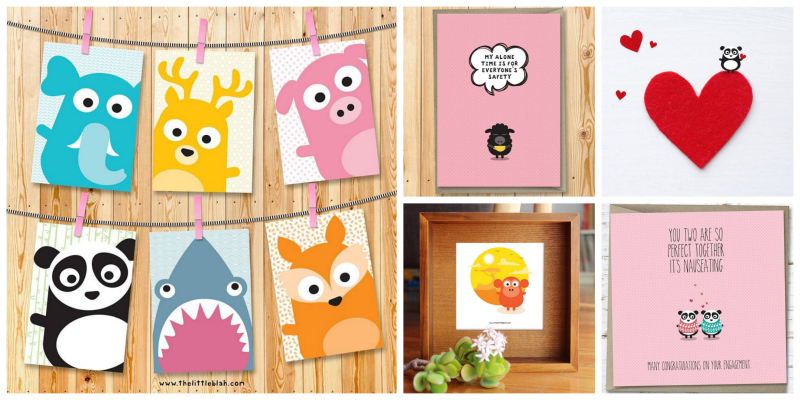 2. Invest in Reusable Shopping Bags
Those handy plastic bags at the supermarket can take anywhere from 20 – 1,000 years to decompose. In this time they pose a serious threat to birds and marine animals who often mistake them for delicious jelly fish, like the poor Bryde's wale who died near Cairns almost 20 years ago after ingesting 6 square metres of plastic items, ranging from plastic bags to rope.
Do your bit to keep our oceans plastic-free and switch to one of these reusable screen-printed shopping bag totes from VicinityStore that celebrate everything we love about the world's most liveable city. If you're a green bag convert (but always forget to take them), make a habit of returning your bags to your car after every shop so they're right where you need them next time.

And for your fruit and veg, checkout these colour-coded mesh produce bags available online for around $13. Not only will they replace hundreds of plastic produce bags every year, but you can also use them to store perishables in both the pantry and fridge.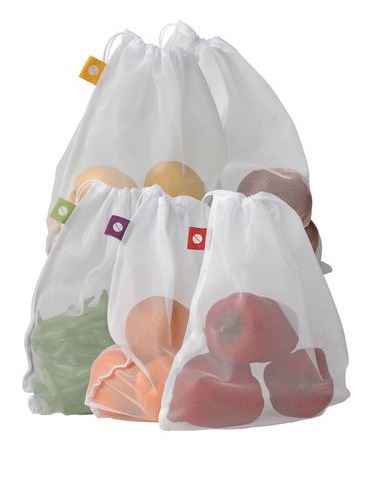 3. Shop Seasonally & Locally
In a privileged country like Australia, the world is our pantry. If you've got a palate for Californian oranges however, they've travelled more than 12,000km to reach your fruit bowl. These "food miles" are responsible for a tonne of greenhouse gas emissions that can be prevented by purchasing local, seasonal food.
Supporting the 'little guy' with the corner shop also has a positive flow-on effect. Studies have shown that the big guys (who shall not be named) are actually driving inequality, whereas supporting local enterprises can strengthen the middle class. This is because local businesses are known to recirculate a bigger portion of every dollar earned back into their local economy to create locally-owned supply chains.
No need to individually Google everything on your grocery list before hitting your fruit shop – check out this Australian Seasonal Food Guide, including a directory of local farmers markets in most capital cities.

4. Buy Handmade
Handmade products use less energy than a machine assembly line, produce less fast fashion landfill than clothing chains, and no children were enslaved in the process.
Investing in women (who currently account for 100% of our online handmade directory) is also an economically sound decision. As aid programs have discovered, "a woman multiplies the impact of an investment… by extending benefits to the world around her, creating a better life for her family and building a strong community."
Many of our handmade artisans are also using recycled and upcycled products to create their unique, one-off gifts, including delicate paper art creations and recycled greeting cards. Browse some of the incredible handmade products in our online Makers Directory below and sign up for our newsletter for access to exclusive flash sales and giveaways.

Know any talented male Makers? We'd love to feature them in our online directory!
Invite them to check it out here.
5. Use the Shop Ethical Guide
The Shop Ethical Guide is an Australian-based not-for-profit organisation and community network that provides an environmental and social record of companies behind common brand names, allowing consumers to shop with a clear conscience. Their goal is to educate and empower people to make checkout choices that match their values, using consumer power to drive demand for a better world.
You can buy a handy pocket-sized guide for $9 printed on 100% recycled paper, or download the app for $5.99 complete with barcode scanner for instant results on your favourite products. And when you've mastered the isles of your local supermarket, the crew at Shop Ethical have put together guided resources to help you host your own ethical supermarket tour to share your knowledge with friends and family.

6. Give Up Cling Film
Using cling film (or as Aussies know it, Glad Wrap) is super convenient, but it can leak nasty chemicals into your food and be fatal to marine dwellers. Using your existing reusable food containers is one way to cut back on cling wrap. Another space-saving alternative is Bee Wrappy: colourful cotton beeswax food wraps hand-crafted in the Blue Mountains.
These reusable food wraps contain a unique blend of organic beeswax, natural tree resin, jojoba oil and virgin coconut oil to create a malleable food cover usable on most perishables like fruit, veggies, cheese and bread (though they're not recommended for meat or fish). For meat and seafood, steel containers from Life Without Plastic or reusable silicone food storage bags on Amazon are good cling film substitutes.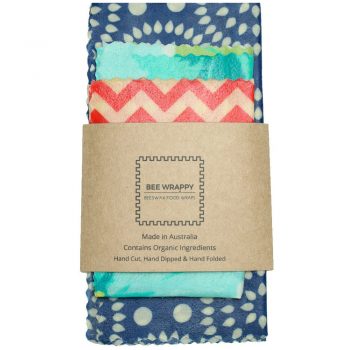 7. Buy secondhand
Poppin' tags at thrift shops is good for the environment, good for charity, and good for your hip pocket. To find your nearest Australian thrift shop, visit OpShop.org and punch in your postcode to reveal nearby stores. The Vintage Shops Australia directory caters for lovers of bygone times, and if you're here in Melbourne, Op Shop 'til You Get Enough runs thrift store tours in St Kilda, South Melbourne and Brunswick – you can even purchase gift cards for something a little different! Here's a friendly reminder from Macklemore and his mate Ryan Lewis about why thrift-shopping seriously trumps store-bought.
[youtube]https://youtu.be/QK8mJJJvaes[/youtube]
8. Stop Buying Bottled Water
Seriously, just stop it! It takes up to 3-7 litres of water and one litre of oil to produce one litre of bottled water – kind of ironic, isn't it? Not only that, but the plastic used in bottled water takes over 1,000 years to biodegrade, which can't be incinerated due to its toxic nature. The solution? Make a pact to stop buying bottle water and use a refillable water bottle, like the non-toxic, BPA-free SmartBottle from Frank Green. It comes with its very own Hydrate App to keep you feeling great, based on your personal info and lifestyle factors, with automated reminders to make sure you reach your daily hydration goals.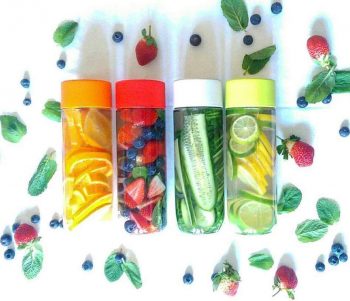 Got some ethical consumer tips & tricks of your own?
If you've got tips, tricks, suggestions or questions on how to be a more ethical consumer, we'd love to hear them! Head over to The Make It Collective Facebook page and leave us a comment. And remember, your contribution counts – as Margaret Mead once famously said…
"Never doubt that a small group of thoughtful, committed citizens can change the world; indeed, it's the only thing that ever has."