Your Monthly Bulletin of Handmade Marketing Tips, Industry News & Creative Inspiration For Aussie Makers

August Social Media Calendar
Events for creating social media posts, timely offers & themed email marketing that celebrate your unique handmade gifts…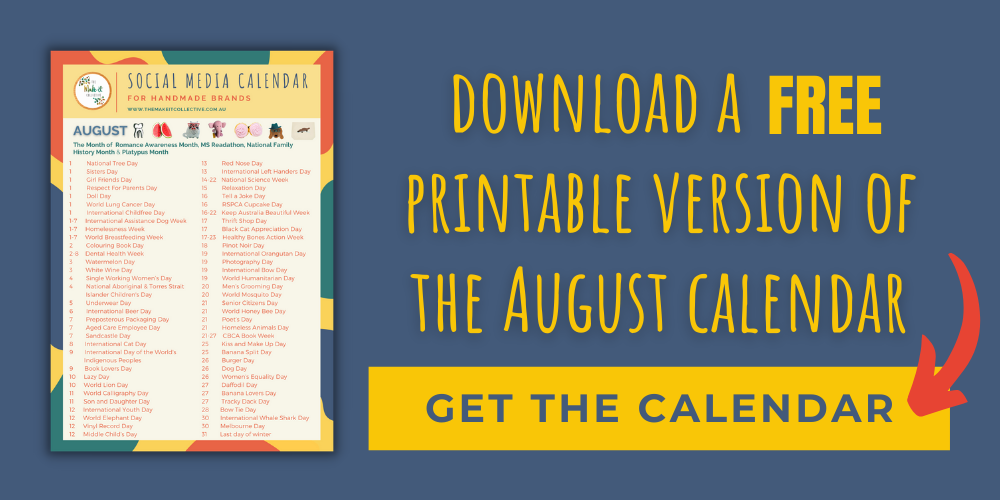 ---
Winesmiths Sacrifice Nothing Grant
The vegan-friendly Aussie winemakers at Winesmiths are celebrating artists with uncompromised visions and dedication to their craft. The 'Sacrifice Nothing' Grant is a $5,000 grant for one Australian artist who pours everything into their craft. Applications close 20 September 2021. Learn more & apply.
---
Early Ethical Enterprise Pitch Competition
Are you a passionate entrepreneur working on a business designed to make a difference? Does it have the potential to improve the social, economic and environmental conditions of an overseas or local community? Has your enterprise been in operation for less than 24 months? Moral Fairground want to hear from you!
The Ethical Entrepreneur Pitch Competition will take place on Monday the 18th of October as part of the Ethical Enterprise Conference. Finalists will pitch their ethical start-up or enterprise idea to influential social entrepreneurial leaders who have the mentoring skills and resources to support entrepreneurs or enterprises to make their concept a reality. Learn more & apply.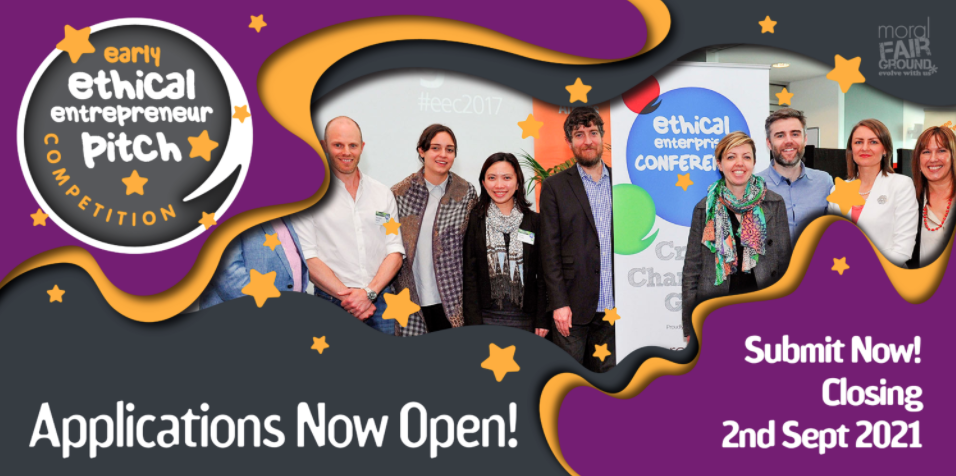 ---
Opportunity for Sustainable & Ethical Fashion Makers
Melbourne's former fast fashion addict turned slow fashion activist, The Un-Material Girl, is using her platform to give a voice to fellow creatives, activists and makers in the sustainable and ethical fashion space wanting to get their work and causes out there. She's inviting people of colour, teens and those in the LGBTQI+ community to get in touch to ensure the spaces she creates are as inclusive and diverse as possible, before extending the opportunity to others. If you have something to share, email Leah at theunmaterialgirl@gmail.com.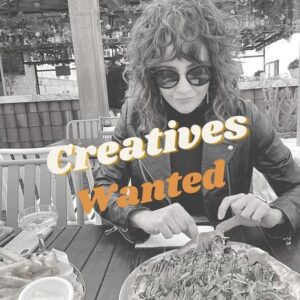 ---
Free Legal Advice
The Workplace Advice Service offers free legal advice nation-wide around issues such as employee dismissal, general protections, or workplace bullying by connecting eligible small businesses with around 90 private law firms, community legal centres, legal aid and barristers. To be eligible for the service you must have fewer than 15 employees and not have:
– membership with an employer association
– in-house staff who specialise in workplace relations, HR or law
– legal representation
View more info and eligibility requirements.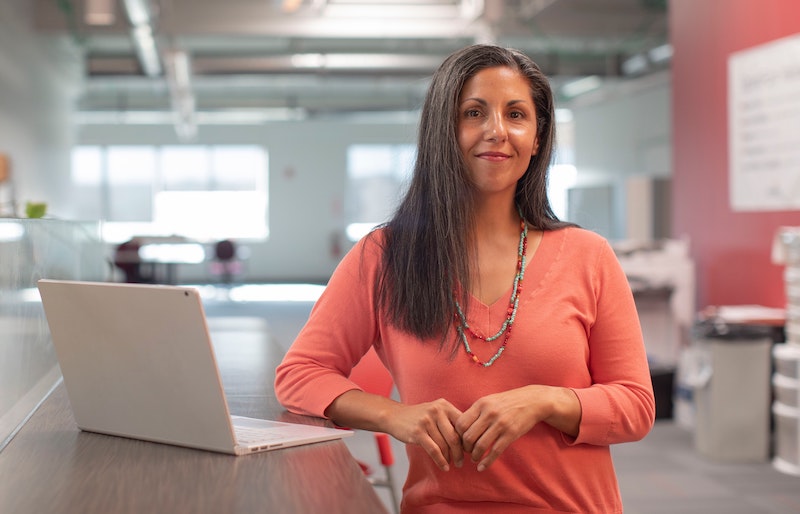 ---
How to Create Curved Text in Canva
Stop trawling templates to find curved text and create your own quickly and easily with Canva's curved text tool, great for social media posts, stickers, flyers and more!
Canva is an easy to use online design platform that allows even the most technically challenged to create beautiful social media graphics, presentations, posters, documents, logos and other visual content using design templates. Start creating with the free version!
---
Essential Mac Shortcuts for Creatives
Online creative community Domestika has listed 165 basic Mac shortcuts to speed up your workflow. Press a few keys and achieve the same action for what you'd normally need a mouse or trackpad.
The ones we couldn't live without…
– Command + C→ Copy the selected item to the Clipboard in preparation to paste.
– Command + V→ Paste the contents of the Clipboard into the current document or app.
– Control + Command + spacebar→ Shows the Character Viewer, from which you can choose emojis and other symbols 👍🏽🙂👏🏽
– Shift + Command + 4 → takes screenshots – drag to select the area
– Shift + Command + 5→ take screen recordings in macOS Mojave or later versions
– Command + T→ Show or hide the Fonts window – handy when writing emails in MacMail!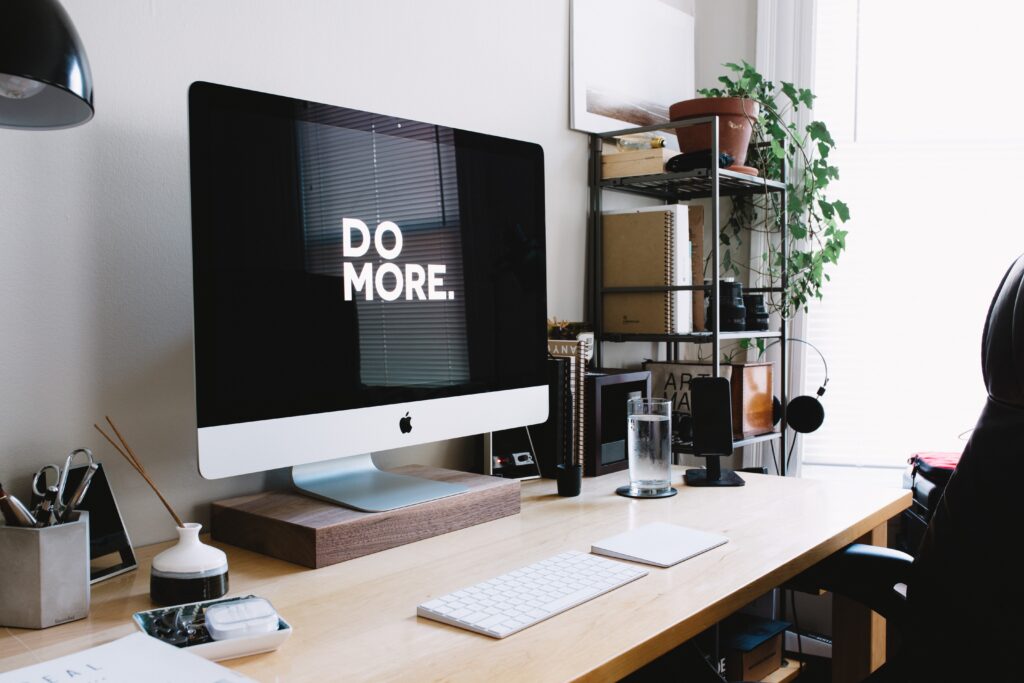 ---
How to Get Your Art Online
Creative Victoria has teamed up with ArtsHub to create a video series that helps artists understand digital fundamentals to take their work to a wider audience. This week, let's look at Video 1: How to get your art online.
Timestamps:
00:05 – How to get your art online
00:41 – Create a basic website or blog
02:14 – Register your domain name
03:31 – Choose the right builder
04:46 – How to structure your site
05:28 – Look beyond a website
06:52 – Content for everyone
---
Maker Meme of the Month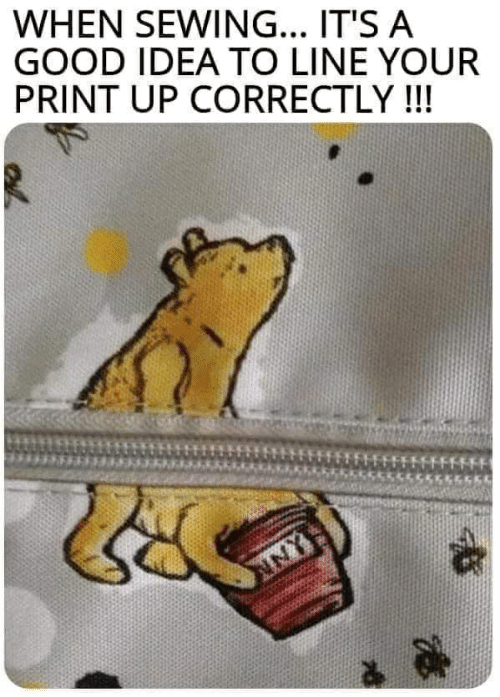 ---
Psychological Tip For Increasing Sales
As marketer & creative Janel suggests, you can maximise the perceived size of a discount and make customers feel like they're getting a good deal by using the biggest number possible to promote your discounts. A 20% discount on $50 handmade gifts feels like a bigger saving than a $10 discount. Not convinced? Try both and let us know the results over in the The Make It Collective Community Group!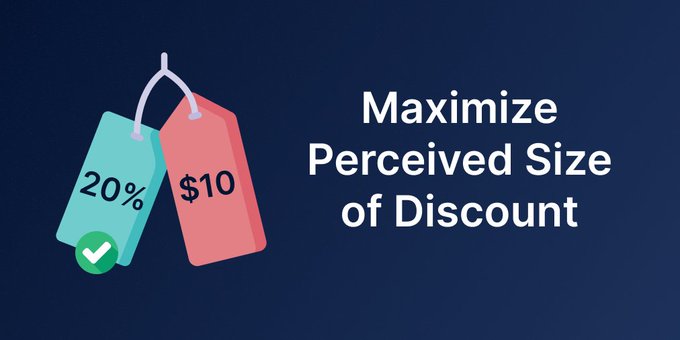 ---
Making the Most of Your Marketplace Shop
Got old stock you're keen to shift? Login to your shop, head to the Products section of your Dashboard and add the sale price for the desired product. It will then show up with a nice green Sale! sticker in the Marketplace, and we can let our buyers know about the newly announced bargain!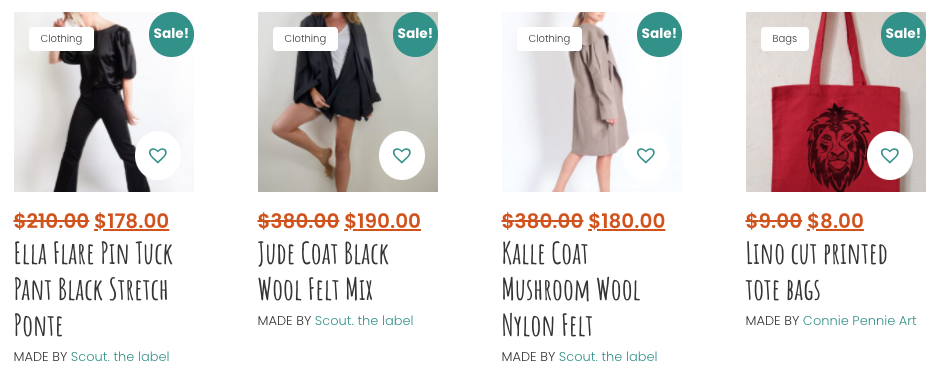 ---
Quote of the Month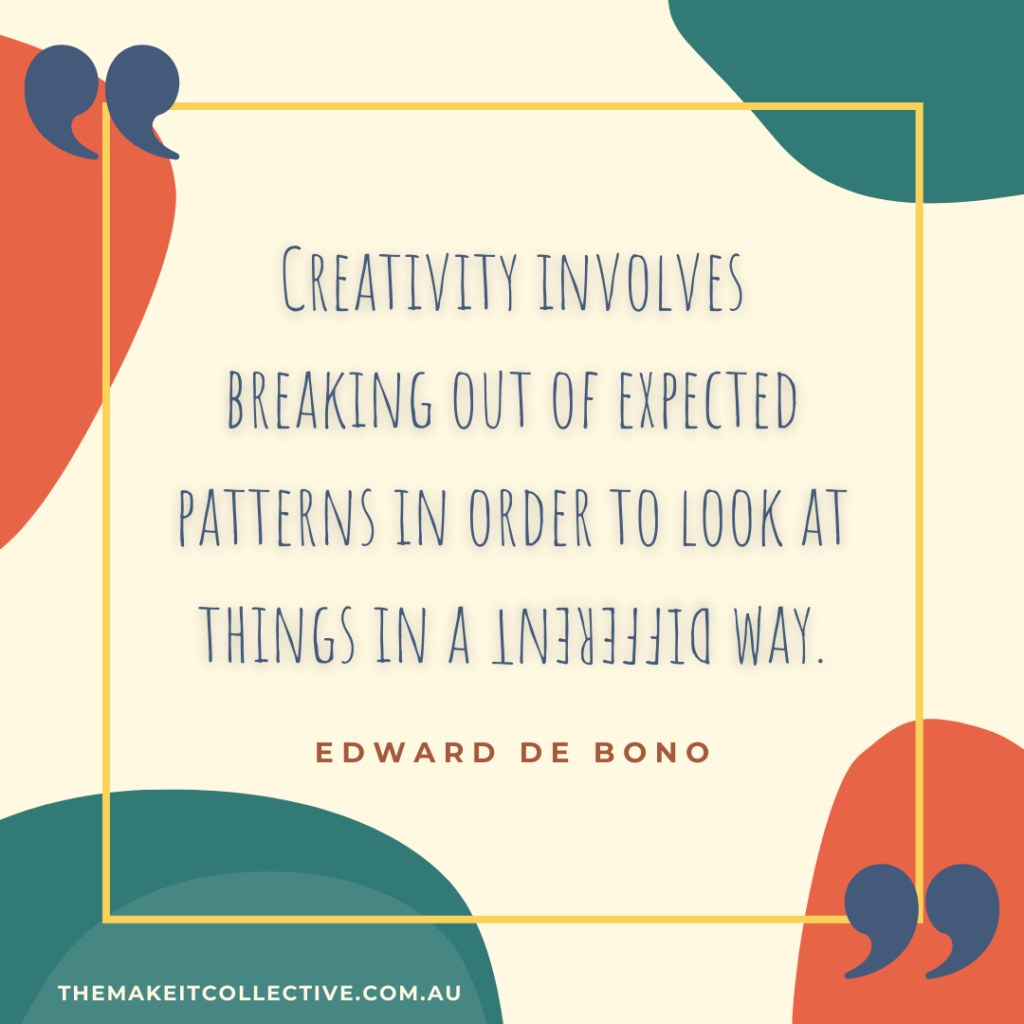 ---
Just For Fun ~ Upcycled Tassles
Are you an embroiderer, knitter, weaver or crocheter frustrated by the random lengths of thread left over at the end of a project? If they're too short or the wrong colour, weight or texture for your next project, upcycled tassles are an excellent way to turn this waste into multicoloured dangles with all kinds of applications!
Add your upcycled tassles to backpacks, laptop cases, handmade bags, keyrings, wallets and purses or necklaces. You could also include them as gifts for online purchases, or add them to your shop in the handmade marketplace. Check out this easy to follow Peppermint Magazine tutorial on How to Make an Upcycled Tassle.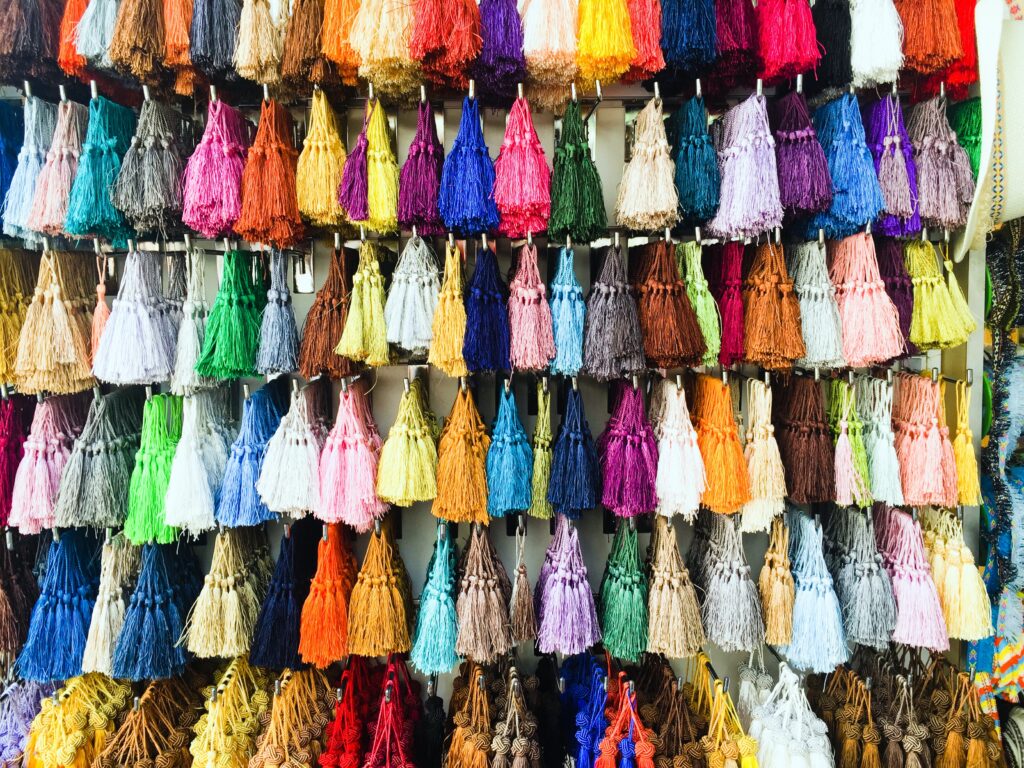 ---
If there's one thing you do today…
Create a Google Docs spreadsheet and add 3 goals for the month. Invite your friends, business partners or colleagues to add their 3 goals, and voila! You're now far more likely to accomplish them with this simple system that keeps you and your buddies accountable. Doesn't need to be fancy – something like this will do nicely…

By stating your goal to a crowd, it does a few things…​
​1) It forces you to first write down what you want to accomplish.
​2) Others see your goal, maybe they will even contribute towards achieving it.
​3) It keeps you accountable.
​4) It puts pressure on you to finish. 
Great idea, Neville!
---
Read More Maker Mail…
– June 2021 ~ Social media Calendar, The Cult of Done, Free Email Signature Generator, How to Create a Fillable PDF in Canva, Quote of the Month, 100+ Drawing Ideas
– July 2021 ~ Social Media Calendar, Canva Tidy Up Tool, Maker Meme, Optimising Your Newsletter Sign Up Form, Psychological Tip For Increasing Sales, Free Photography App, Creative Quote
Get Maker Mail in your inbox every month!
---