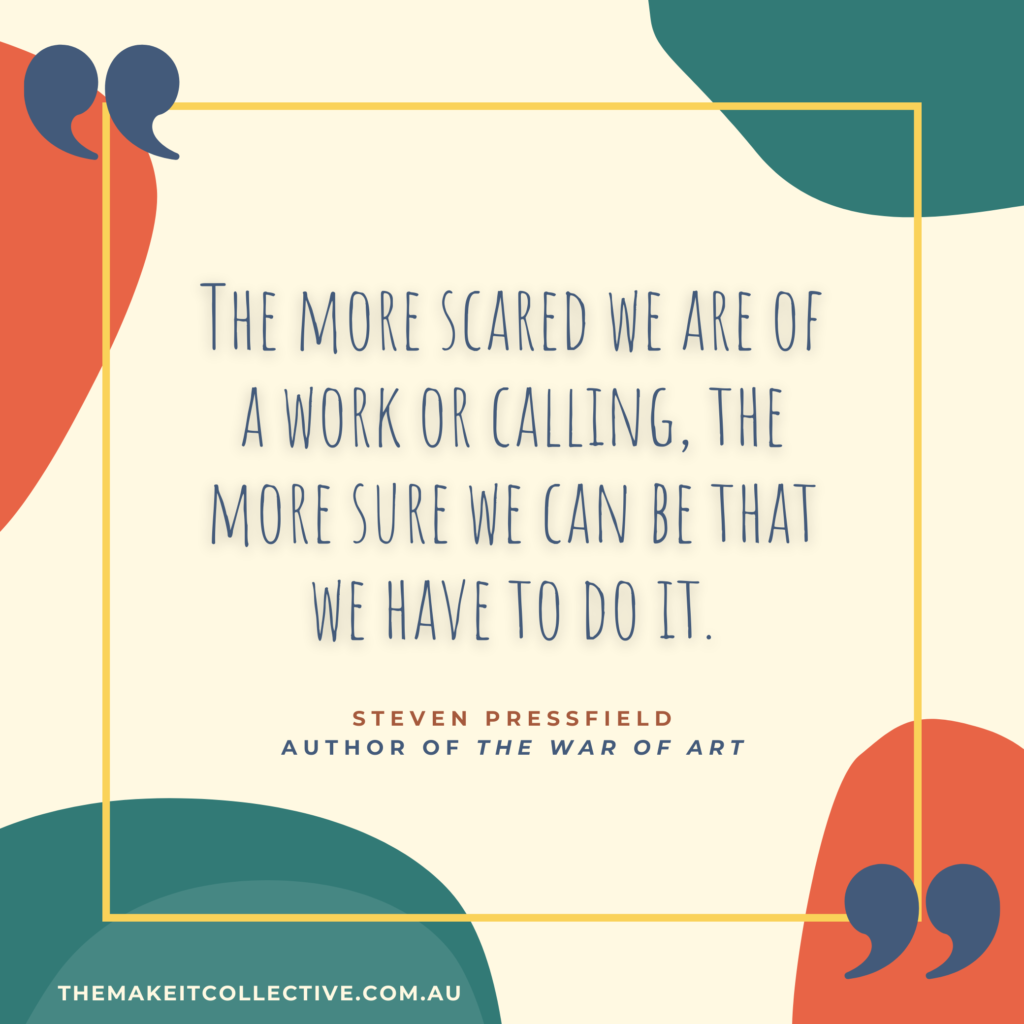 "The more scared we are of a work or calling, the more sure we can be that we have to do it."
~ Steven Pressfield, Author of The War of Art: Break Through the Blocks and Win Your Inner Creative Battles
---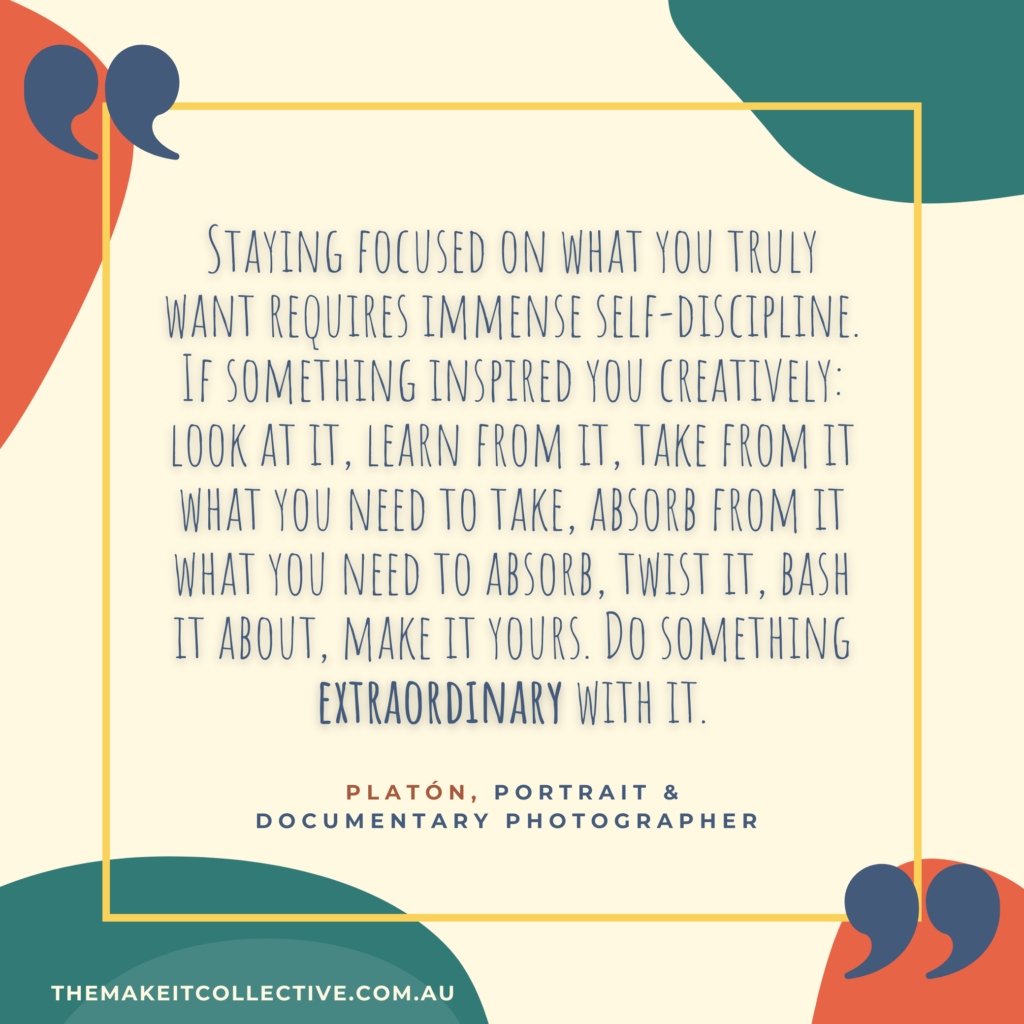 "Staying focused on what you truly want requires immense self-discipline. If something inspired you creatively: look at it, learn from it, take from it what you need to take, absorb from it what you need to absorb, twist it, bash it about, make it yours. Do something extraordinary with it."
~ Platón, British Portrait & Documentary Photographer
---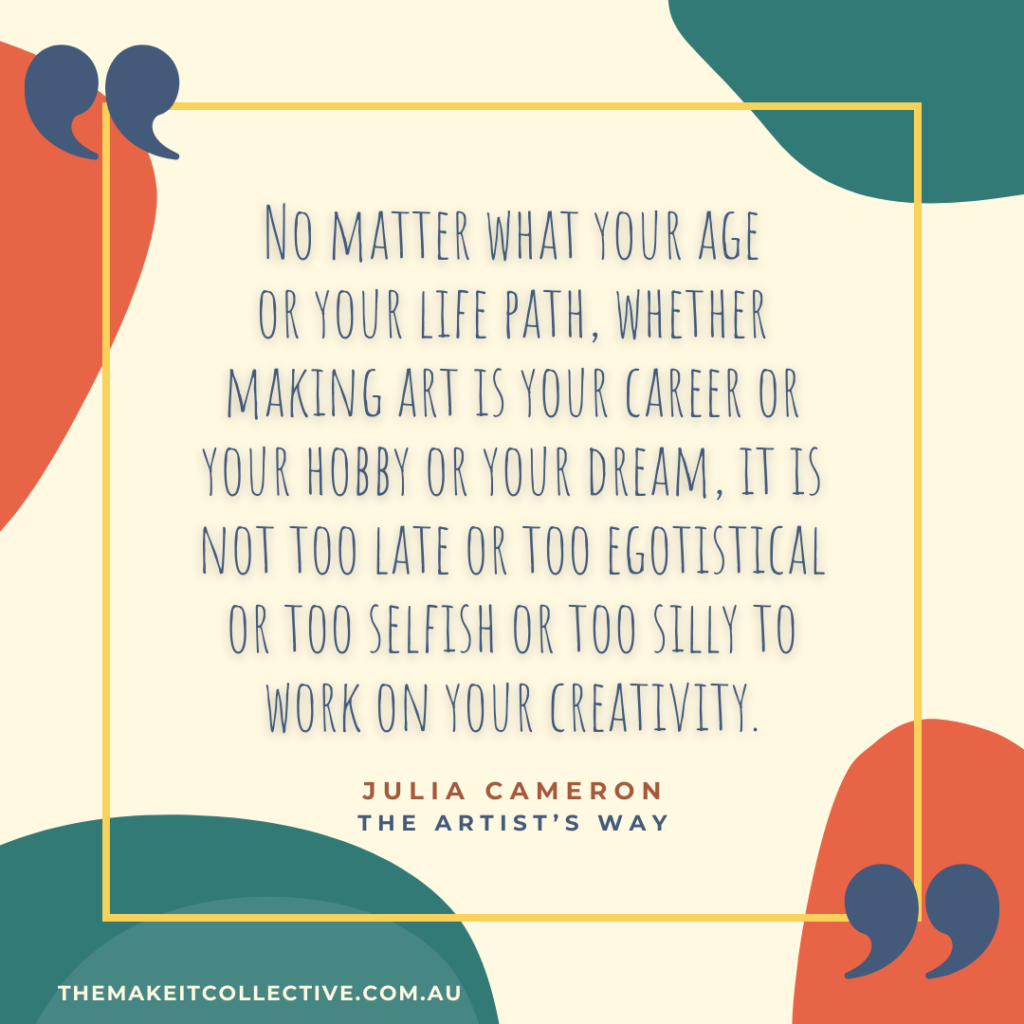 "No matter what your age or your life path, whether making art is your career or your hobby or your dream, it is not too late or too egotistical or too selfish or too silly to work on your creativity."
~ Julia Cameron, author of The Artist's Way: A Spiritual Path to Higher Creativity
---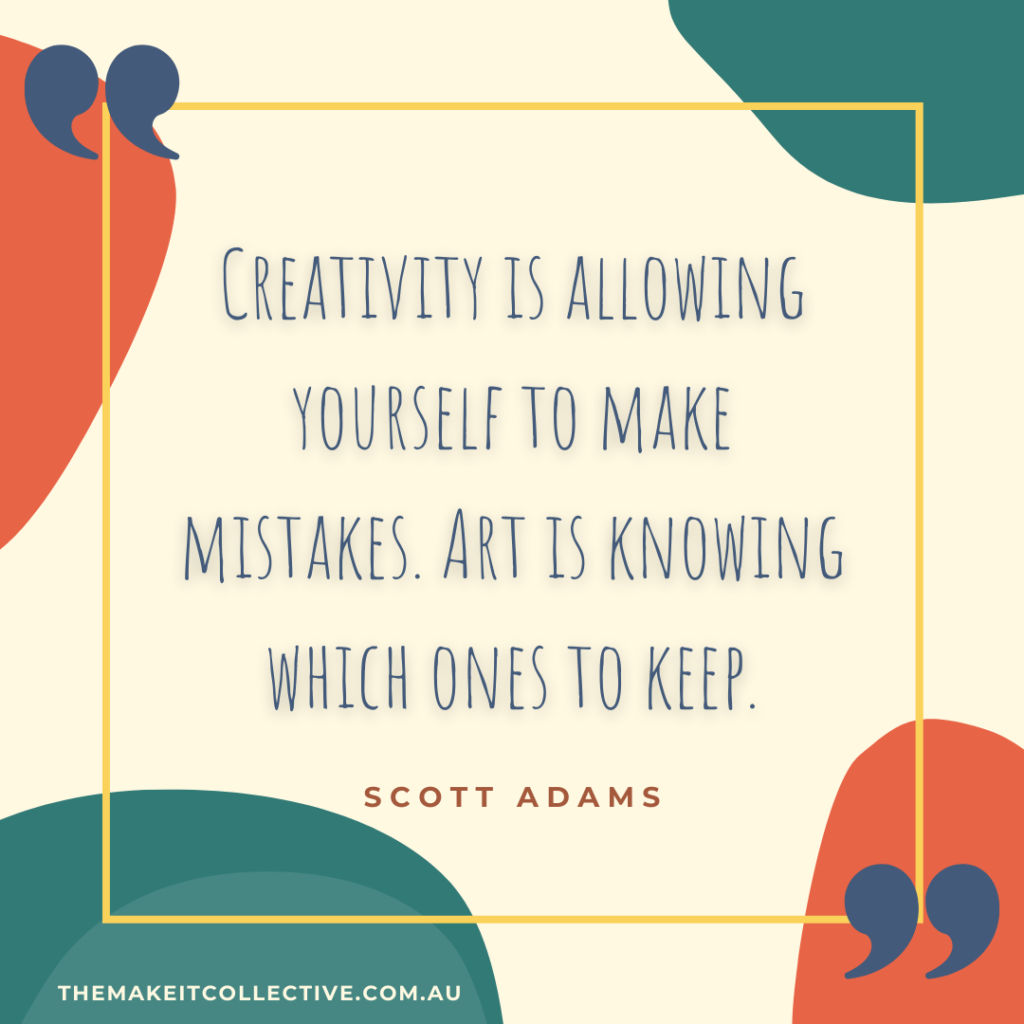 "Creativity is allowing yourself to make mistakes. Art is knowing which ones to keep."
~ Scott Adams, creator of the Dilbert comic strip and the author of several non-fiction works of satire, commentary and business.
---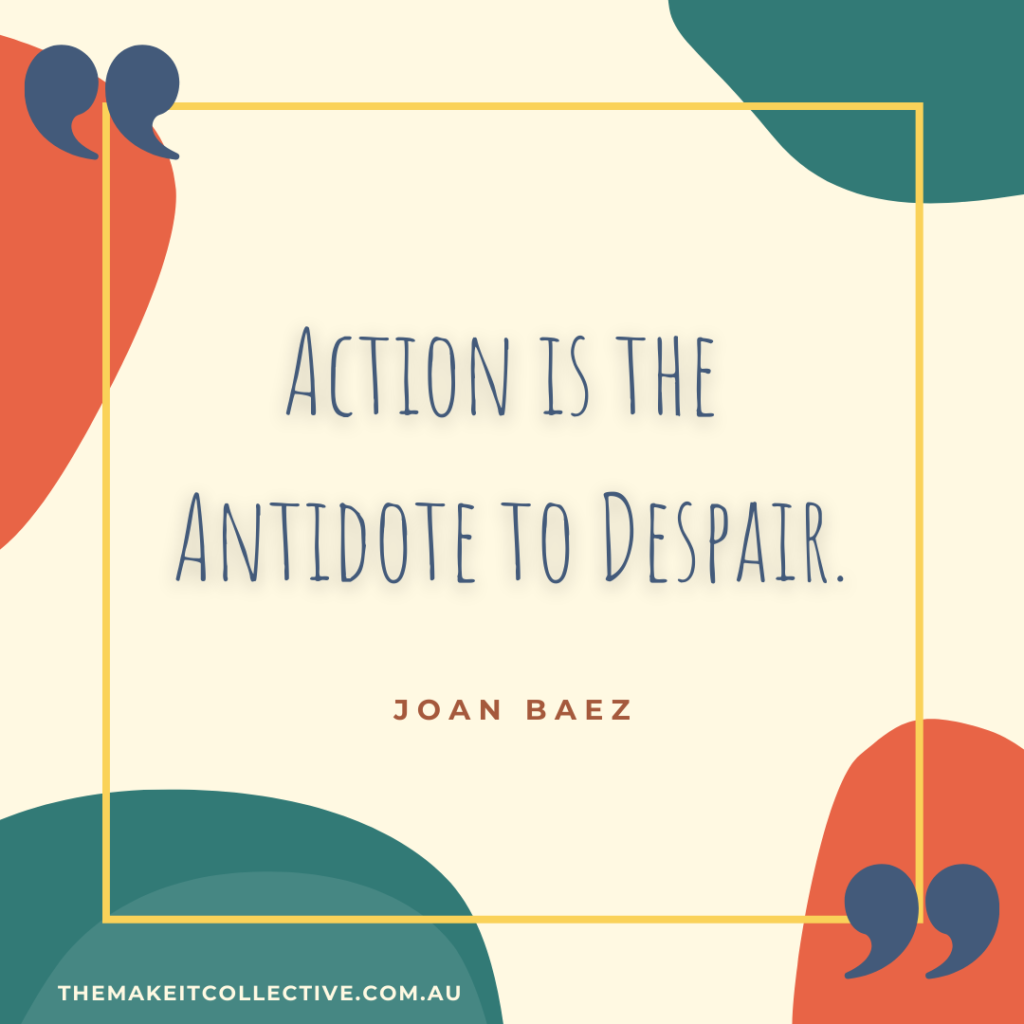 "Action is the antidote to despair."
~ Joan Baez, American folk singer, songwriter and political activist best known for songs like There But For Fortune and The Night They Drove Old Dixie Down.
---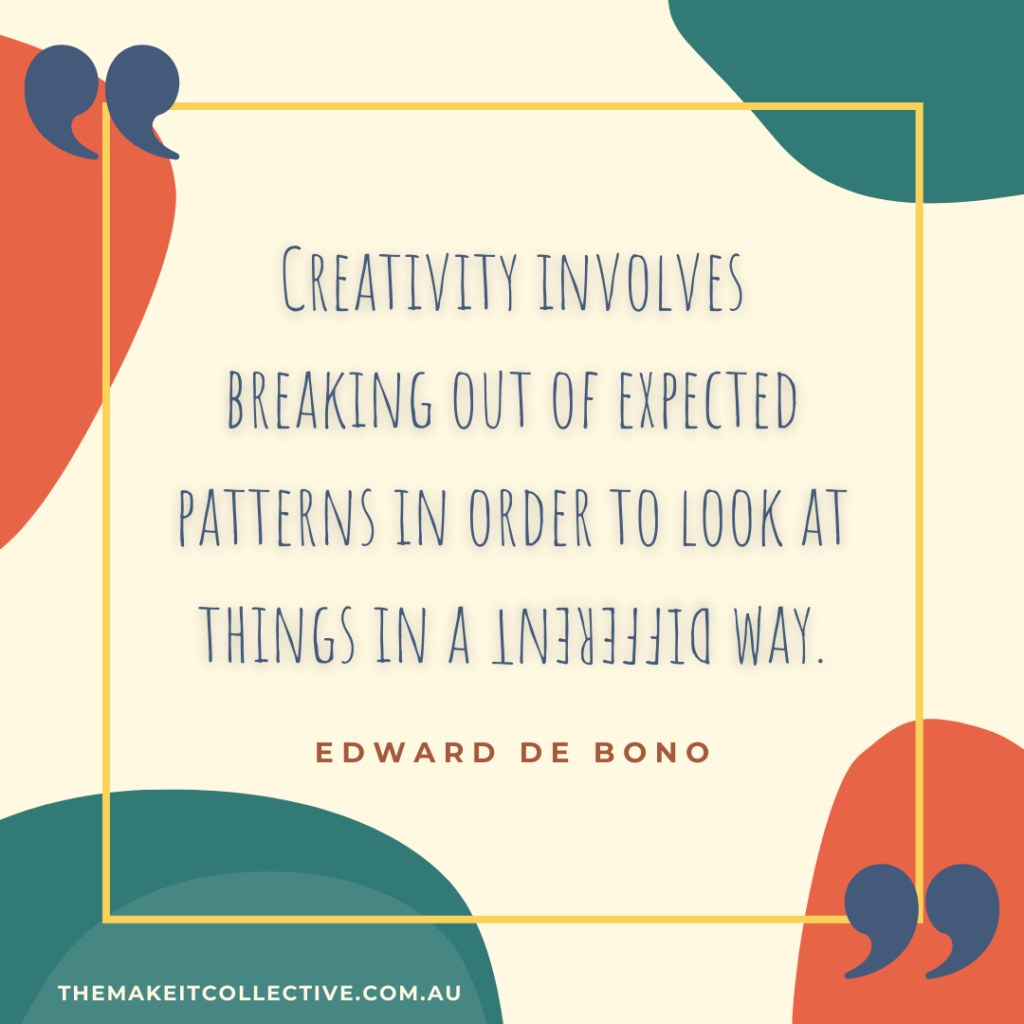 "Creativity involves breaking out of expected patterns in order to look at things in a different way."
~ Edward de Bono, Maltese physician, psychologist, author, inventor, philosopher, consultant and originator of the term 'Lateral Thinking'.
---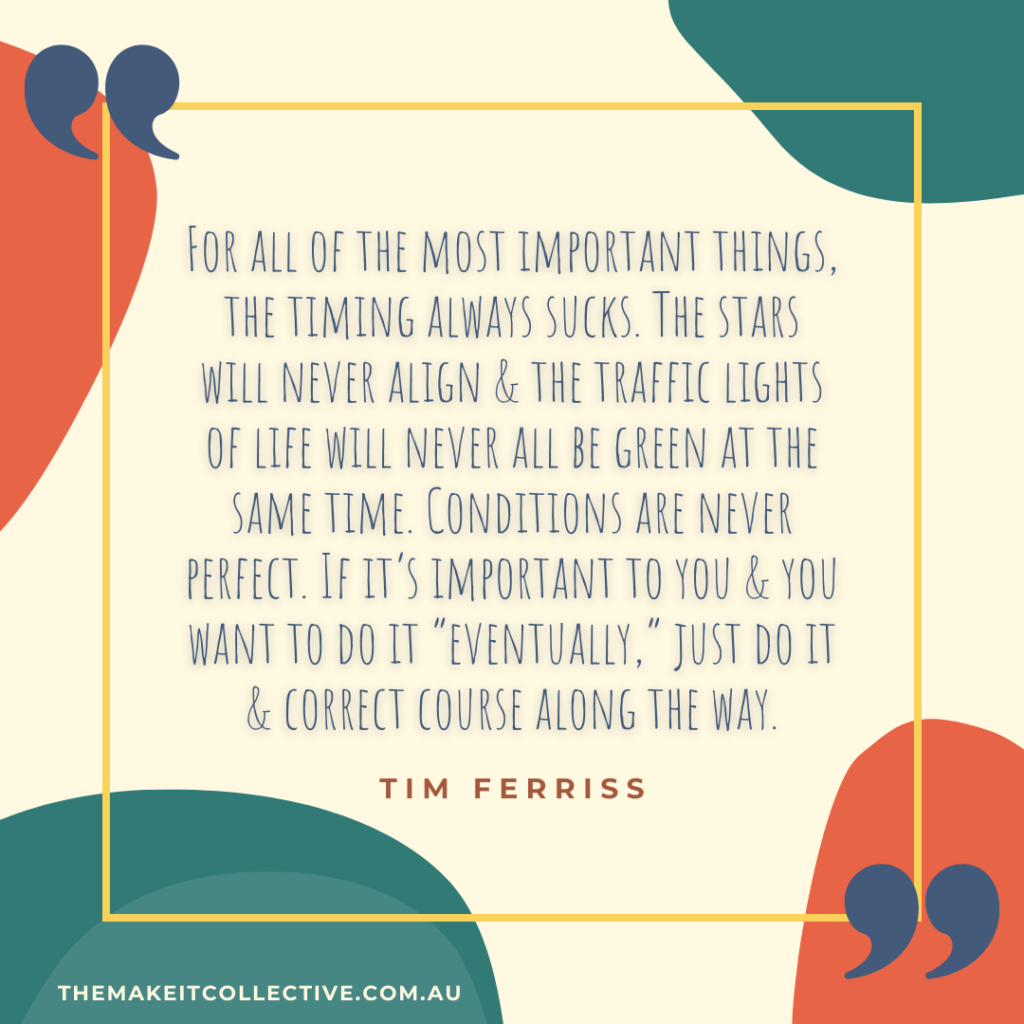 "For all of the most important things, the timing always sucks. Waiting for a good time to quit your job? The stars will never align and the traffic lights of life will never all be green at the same time. The universe doesn't conspire against you, but it doesn't go out of its way to line up the pins either. Conditions are never perfect. "Someday" is a disease that will take your dreams to the grave with you. Pro and con lists are just as bad. If it's important to you and you want to do it "eventually," just do it and correct course along the way."
~ Tim Ferriss, American entrepreneur, investor, author and lifestyle guru well-known through his "4-Hour" self-help book series.
---
WE'RE ADDING MORE EVERY WEEK… WATCH THIS SPACE!