MEET THE MAKER
Jess McDonald From High Tees Celebrity T-Shirts
Hi Jess, tell us a little about High Tees…
High Tees is a t-shirt brand. I hand draw graphic portraits of some of Australia's most iconic personalities and then print them on 100% organic cotton adult t-shirts and baby body suits. Currently, High Tees is just me and my fabulous printer. Everything is designed in my Kingsville studio and printed in Ferntree Gully.
I launched High Tees on May 31st 2018. In October that year, a series of High Tees portraits were part of an Antipodean Art Exhibition held at the Cité Internationale des Arts, Paris. This was a dream come true for me to have my artwork exhibited in Paris!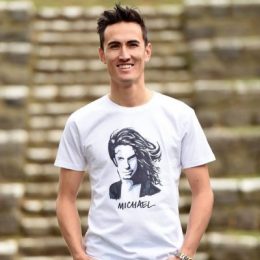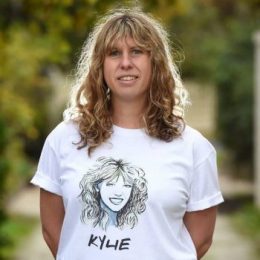 Why and how did your handmade business start?
High Tees was born out of a desire to be creative again. I came back from maternity leave in January 2018 and started working on my business consultancy, Agents of Innovation. As part of getting back into work, I created a faux business to practice using all my business tools.
This faux business was a basic t-shirt company. The more I researched, the more I planned and crunched the numbers, the more the business looked like an exciting prospect. The big thing was – how to make the t-shirts original, unique, sustainable and high-quality.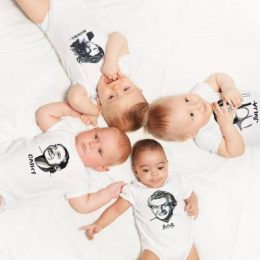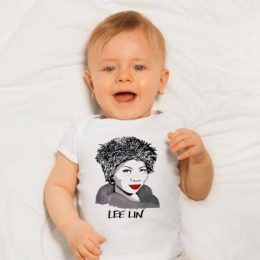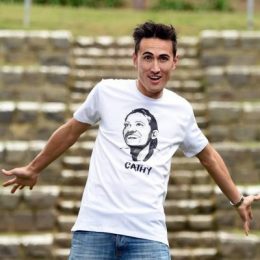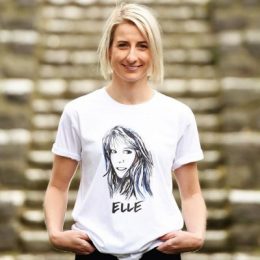 So I went back to the drawing board – literally. Although having studied art at University (VCA), I had not picked up a pencil, paintbrush or marker for years having been too busy with my retail career. But with the evenings quiet with my baby asleep, I started drawing again.
I have always had a fascination with portraiture and black and white art. My biggest influences are Chuck Close, Gerhard Richter, Ansel Adams, Masashi Kishimoto, Henri Toulouse-Lautrec, Helmut Newton, David LaChapelle and Ellen Von Unwerth.
At first, the drawings were rusty and unexciting. But over time with practice and experimentation, I landed on a graphic style that suits the medium and the subject matter. I drew Ita Buttrose about 180 times and Germaine Greer about 120 times to get to this point. After some advice from a friend, to focus on the person's beauty, strength and character so their radiance shines through the image, I felt ready to then prototype.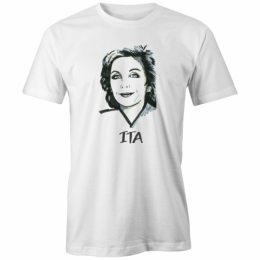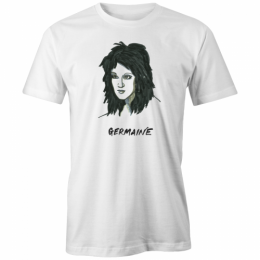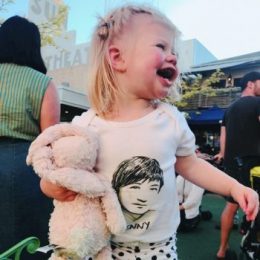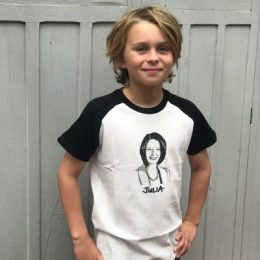 The next big hurdle was to find a t-shirt and printer that ticked all the ethical boxes important to me. It had to be 100% organic cotton and certified Child Labour Free, the t-shirts had to be traceable and very high quality – not only fabric, feel and longevity but also quality print that was a true match to the original design and washed well. I also wanted, if possible, to keep it all local. I found my printer on the other side of Melbourne and we were able to collaborate to make the High Tees today.
Why do you focus on Australian Icons?
Having done my research into what was available in the market, I recognised that there was a gap in the market for this type of t-shirt. I believe there are many iconic and heroic Australians and Kiwis that have been slightly lost to time and I wanted to find a way to bring them back and highlight the contribution they have made to shaping our culture.
The portraits are celebrations of who the people are and what they stand for. In the era of Slogan Tees and where people want to wear a statement, I wanted to do something different. It still gives the wearer a chance to make a statement. Clearly if you wear Julian Burnside or Geoffrey Robertson, you are saying to the world that you stand for human rights and equality. Similarly, if you wear Germaine Greer, you are showing the world you support feminism.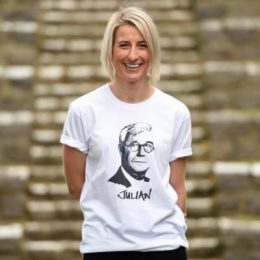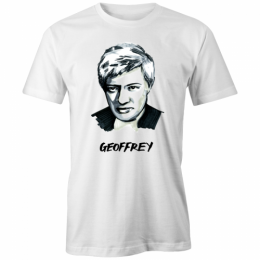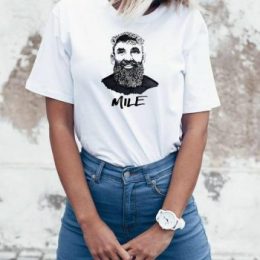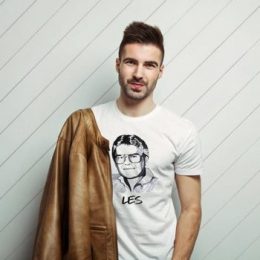 I spend a long time researching each person. And the first "album" of people are significant to me. I feel they have shaped, agitated, pushed the boundaries, stood up, shouted out and created a point of difference for our culture.
Some people are controversial and provocative. Some people have changed over their lifetime, but I capture the person in the moment I feel they were making the biggest impact and at the moment I was inspired by them. There are many more people to be added to the list.
So far this is the journey of High Tees and hopefully there will be more of a story to add.
How did you learn to draw?
I had graduated from Victorian College of Arts with a Bachelor of Creative Arts. I majored in cinema studies, painting and photography. I also had aspirations to be an artist, but a successful retail career had me travelling around the world for many years.
It has only been since having my daughter, who is almost 2, have I come back to drawing. And then making that drawing into a business. So I have been able to combine to passions of mine – drawing and retailing.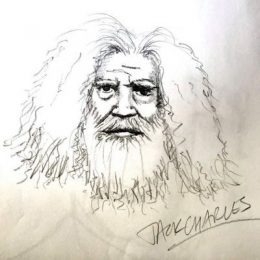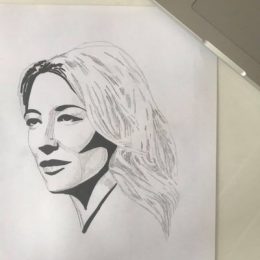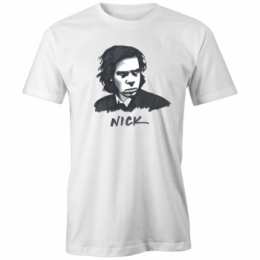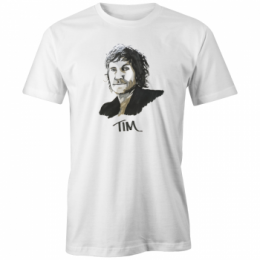 How did you come up with the name "High Tees"?
The business name was the hardest part of starting my business and it was the one thing that delayed starting. I actually pinched this name from a Burlesque Night I used to go to when I lived in Edinburgh, Scotland, although it was spelt High Tease!
The name is a play on words but also reflects grandeur and splendour. The drawings are celebrations of the achievements of the individuals so they are 'High' indeed!
What did you want to be when you were a child?
A painter, a singer, a movie star, a photographer, a netballer, a dancer, a swimmer and a fashion designer (my mum is a fashion designer).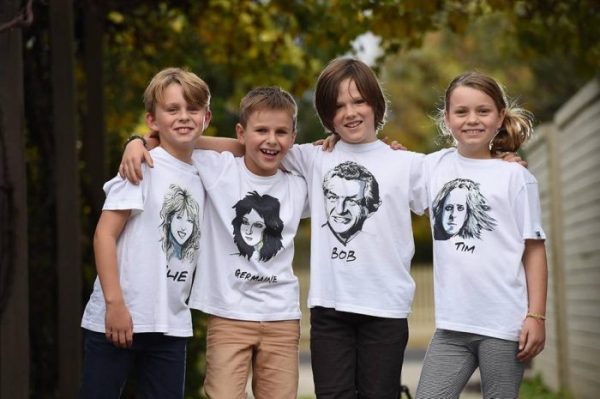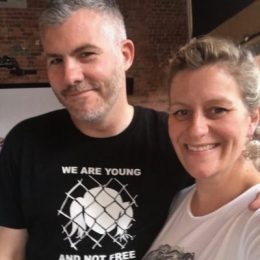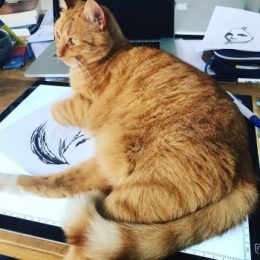 What's the hardest thing about running your creative business?
I work a lot on my own so this I find the hardest. I would love to bounce ideas and brainstorm with someone else sometimes and to have someone save me from myself. My sister, who lives in Paris, is always very helpful with feedback and ideas, and she very generously writes the copy for my website.
My husband is also very helpful and listens. And my cat, Conor, is always on my desk helping me draw. But I do miss working within a team of dynamic and interesting people. But saying that, I do not miss the travel of my previous work and I get to draw whenever I like
Who or what inspires you?
The people I draw inspire me. I am also influenced by current social and political issues. I actively campaign for the rights of asylum seekers. From an artistic perspective, I am inspired by the hyper-real portraits of Chuck Close, photography of Ellen Von Unwerth, Ansel Adams, Henri Toulouse- Lautrec, Frank Miller's Sin City and the manga animation of Masashi Kishimoto.
I have always been drawn to working in a monotone palette and High Tees portraits are drawn with only black, white, cool and warm greys.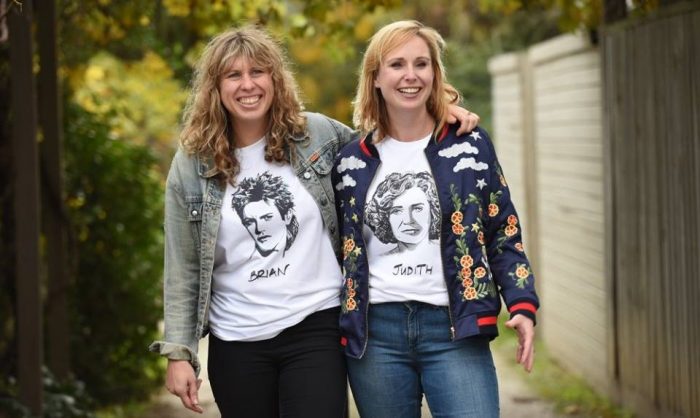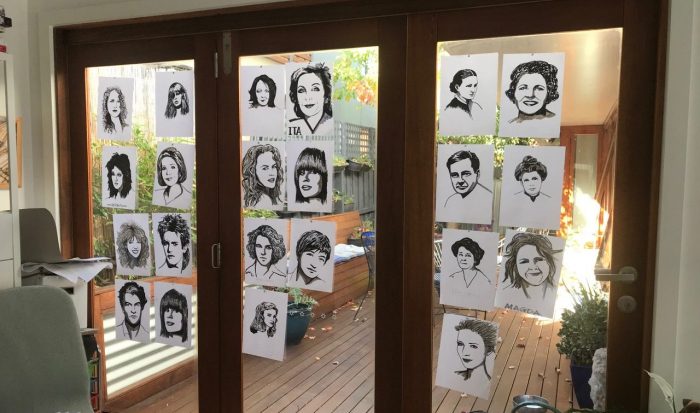 Tell us about the High Tees work space…
I love my studio. Both my husband and I work from home so we converted our garage into our office. We sit opposite each other over our old recycled kitchen bench which is now our desk. Behind me, there are folding doors that open the whole way out to our deck and garden.
We also have my piano and my husband's guitar collection. So when you need a break you can pick up an instrument or stretch your legs in the garden. We also have a small table that is covered in pencils, markers and pens so that my daughter can come and draw at the same time.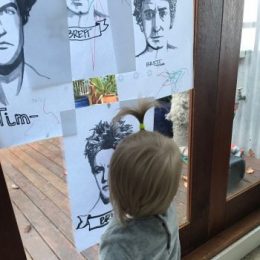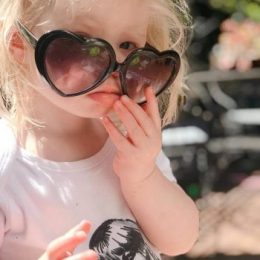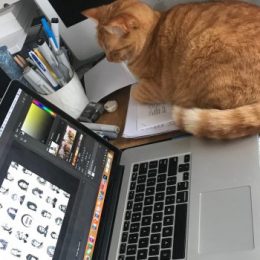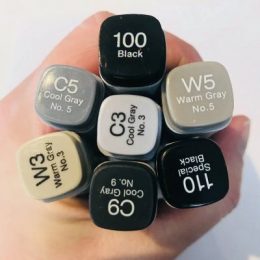 She gets all my recycled paper so it is interesting to see what she does to my designs. I occasionally pin up all my work to see a gallery of them – this happens when I am working out which ones to use.
There is a huge bookshelf to my right, full to the brim of wonderful books. On my desk I have a vase full of my Copic Markers, a big pile of paperwork I need to go through, a drawing station and light box, a small plant I need to water and a large glass of water at the ready.
Under the desk there are boxes of material and crafty things that I sometimes pull out to do knitting or sewing.
Where can we buy High Tees T-Shirts?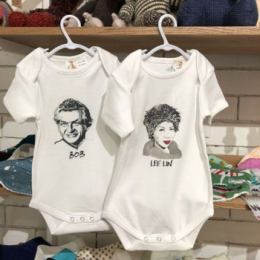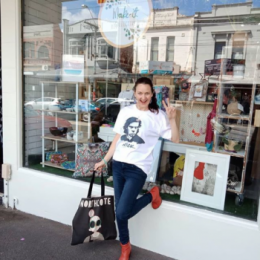 What do you love about being part of the The Make It Collective Community?
I have only just joined the community and I am thrilled to be a part of it.
BUY FROM Jess McDonald From High Tees Celebrity T-Shirts
How to purchase products
Go To Store
Are you a maker?
Get your own Meet the Maker page to showcase your story, open an online store & join our community today!
Learn More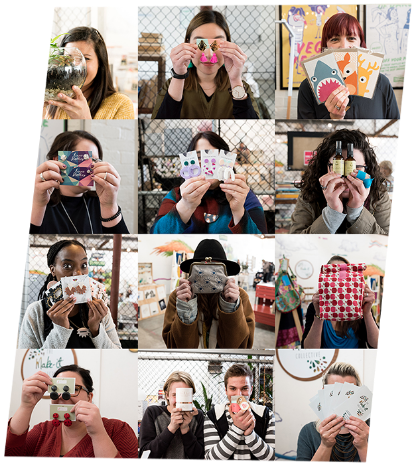 level up your knowledge
The Make It Collective blog