MEET THE MAKER
Alisa Tanaka-King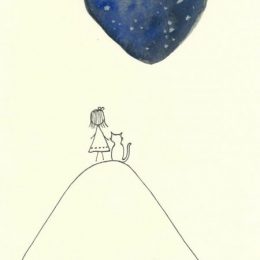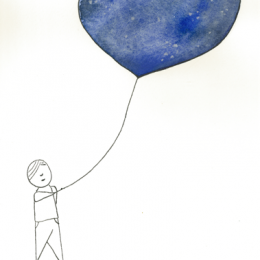 Hi Alisa, tell us about your creative business…
My arts practice incorporates both design and commercial illustration. I mainly use watercolour and ink for my works on paper. I freelance for creative agencies and small businesses, and I'm also currently the key illustrator for textile company MILKWEED, which specialises in locally made and designed baby products.
Why did you get started?
I've always been drawing and making pictures, so it made sense that I would work in the arts and design industry. I'm a big believer in doing what you love. We spend so much time at work, that if you are lucky enough to make your passion your job, you should absolutely do so.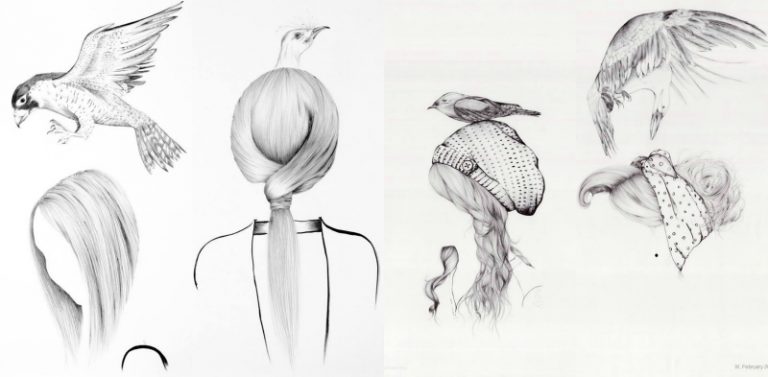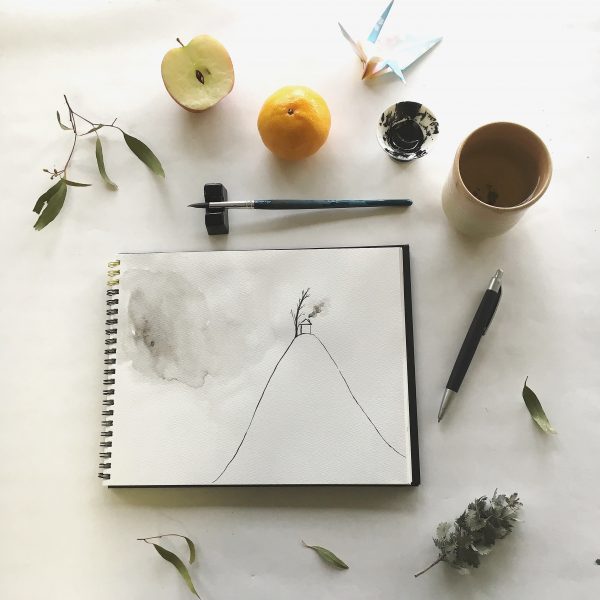 How did you learn your craft?
I am a graduate from Victorian College of the Arts where I studied printmaking and drawing. Since then I have trained with calligraphy master Kazuki Yamane in Kyoto, Japan. I also worked as a visiting artist at Awagami Paper Factory learning traditional washi (Japanese handmade paper) techniques.
How did you come up with your business name?
My parents gave me a pretty unique name, so I thought I would stick with that!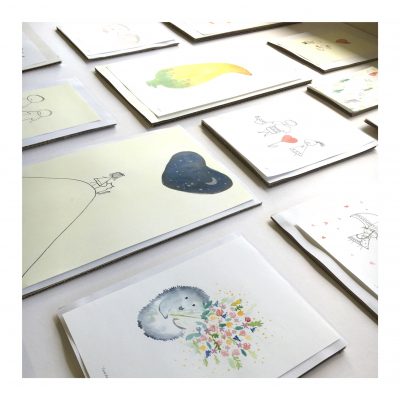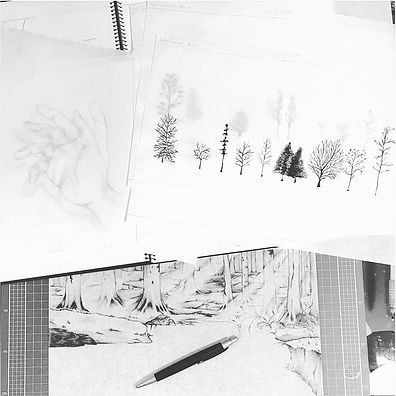 What did you want to be when you were a child?
A witch. I still kind of do….
But an artist is the next best thing I suppose!
What's the hardest thing about running your creative business?
Stopping working. 
When you turn your passion into your work, it is very difficult to stop working. How do you take a break when you used to draw for pleasure, but now you draw to make money? This year I have had to consciously take one day off a week to make sure I have a break from working all the time. One day off from being in the studio, or teaching, or answering emails. Finding that work/life balance can be very difficult.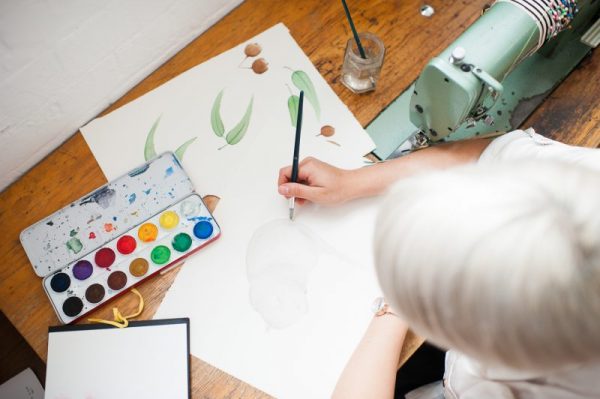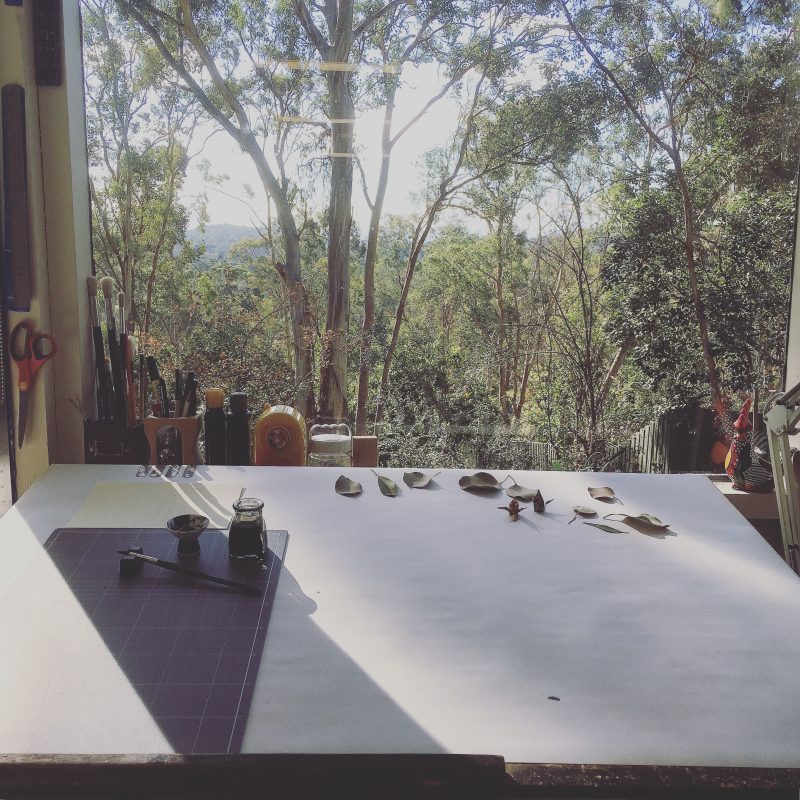 Who or what inspires you?
People and nature mainly – I love telling the little seemingly insignificant stories that might go unnoticed. Quirky and kookie characters that bring small moments of joy. My most favourite times are those spent in nature – trees, plants, animals, my garden – this is where I draw most of my inspiration from.
Tell us about your work space?
I am so lucky to be working out of my grandparents' beautiful house in Warrandyte. My studio overlooks a stunning view of gum trees and native wildlife.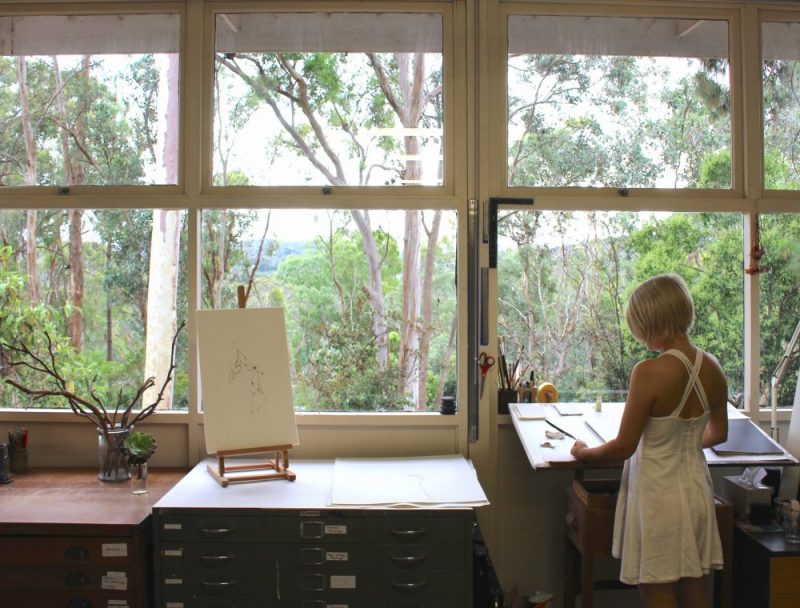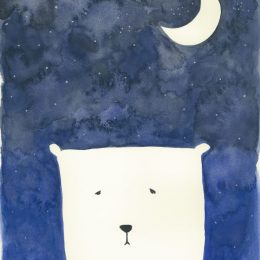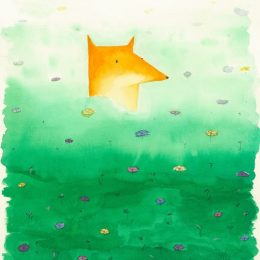 Where can we find your work?
What do you love about being part of the The Make It Collective Community?
Being an artist can be a very lonely existence, so having a support network of like-minded people who are passionate about creating high quality local products is invaluable. It provides a friendly ear to bounce ideas off, someone who doesn't think you're crazy for chasing your dreams, and a group of people who support each other with advice and shared experiences.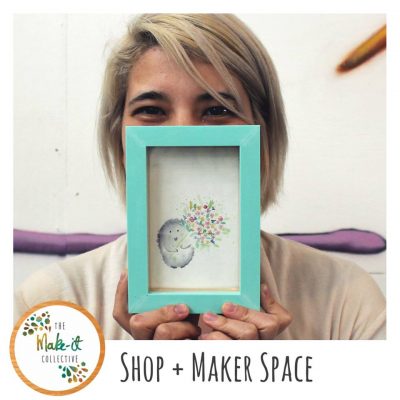 BUY FROM Alisa Tanaka-King
How to purchase products
Go To Store
Are you a maker?
Get your own Meet the Maker page to showcase your story, open an online store & join our community today!
Learn More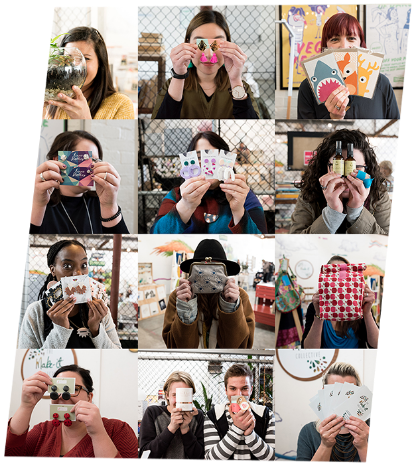 level up your knowledge
The Make It Collective blog