MEET THE MAKER
Petite Green Terrariums
Hi Amy, tell us a little about Petite Green…
I've been making terrariums and teaching people how to make terrariums for over five years in Melbourne. I've run workshops in both Sydney and Melbourne and lectured at The University of Melbourne. In addition to creating terrariums with meticulous detail, I also take great pride in producing fun and educational terrarium workshops.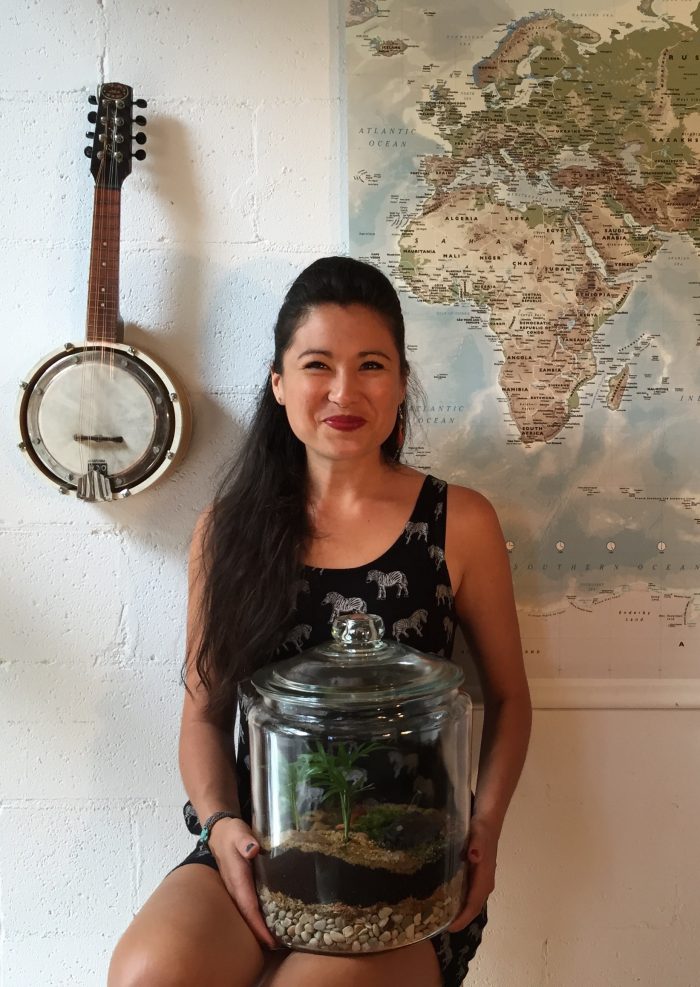 Why and how did you get started?
What started as a passion and a natural interest, accidently turned into a business. Ever since I was a child I have been growing plants in strange vessels and experimenting with developing the optimal conditions for plants in an indoor environment.
When I moved to Melbourne my housemate asked me to deck out his café with plants and terrariums, as our home was already covered in them. From there, customers began asking me to make terrariums for them, hence I began my business making terrariums.
About 6 months later a received a call from Sasha Titchkosky (Co-founder of one of Australia's most innovative and well-respected furniture and homewares design businesses, Koskela) wanting to purchase some terrariums. At this point I had only sold my terrariums at a handful of markets and one small local shop. Selling my terrariums to a large design shop was a huge learning curve, which opened many doors for me.
Once my terrariums (which I named 'Mossariums') were in Koskela, I appeared in several magazines and newspapers and my brand Petite Green became well-known. However, as this was six years ago, terrariums were not yet popular and after a year at Koskela, Sasha did not continue with my orders.
In 2011 I was asked to run some workshops at The Power House Museum in Sydney during the school holidays. This began the workshop part of my business. I then went on to run regular terrarium and plant workshops at The Artifice Store in Williamstown, then Third Draw Down in Prahan and currently Work-Shop in Fitzroy. I have also run regular private corporate events for companies such as Optus, City of Stonnington, AMG advertising and lectured at The University of Melbourne.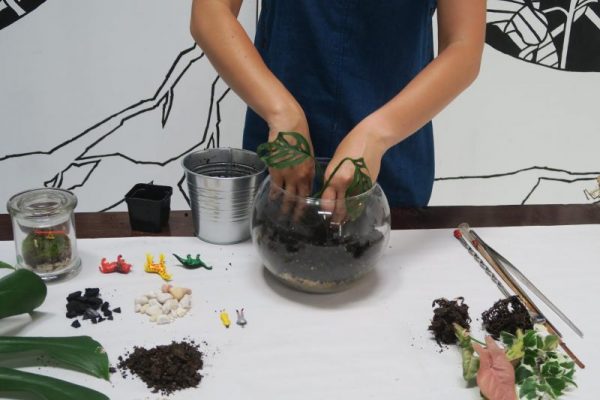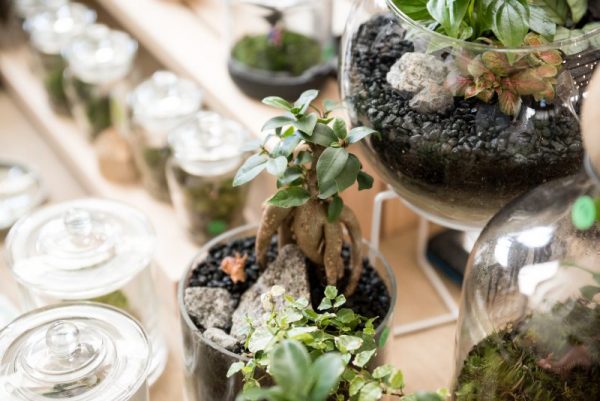 How did you learn your craft?
My parents taught my a lot about plants, and ever since I was a child I had a natural ability to study and understand plants. Although I did a lot of research on how to make terrariums and kokedamas (a ball of soil covered with moss on which an ornamental plant grows) the way I make them is based on my personal experiments and my background knowledge of soils and plants of which I learnt either at university or from my own studies.
How did you come up with your business name?
I remember that I wanted my name to have a French flavour to it, as my mother is French, hence 'Petite'. I wrote down a heap of different names to test out. Then I searched to see if they were already taken. I also wanted a business name that would open up the possibilities for not just selling terrariums, hence 'Green.'
What did you want to be when you were a child?
When I was a small child I either wanted to be a Zoo Keeper or an Art Teacher. When I was in High School I did one of those tests to determine the best job for your skills and it came out with "Landscape Designer". I was bitterly disappointed and kept trying it, to get the answer I wanted.
What's the hardest thing about running your creative business?
The hardest thing for me at first was all the attention I received. At one point I had to choose if I wanted to turn my business into a large business and quit my day job, or keep it as a small business.
I realised that I enjoy having a small business and working part-time. If I was to have a large business I would have a difficult time keeping up with the paper work, emails, phone calls and trying to keep 'making' enjoyable.
In fact, back in 2012 when my business was at its 'media prime' I stopped enjoying making terrariums, which is part of the reason I had to cut back.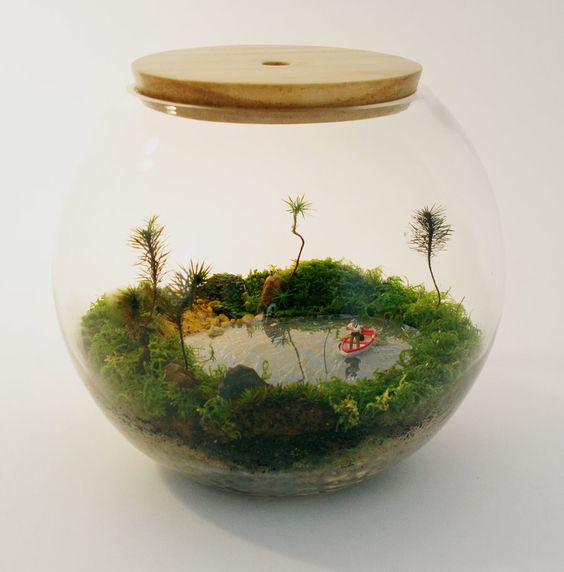 Who or what inspires you?
This is a difficult one to explain, sometimes ideas just come to me out of nowhere, or in my sleep and I just have to make something. Other times it may be from a book, a TV show or a movie.
Tell us about your work space…
Depending on the weather, I will work outside as much as possible when the weather permits. Due to the messy nature of my work, the base layers of my terrariums are generally made outside, while I enjoy the sun and I paint my miniature figurines at my work bench.
In my backyard I have two greenhouses for all terrarium plants, either for workshops or for my own terrariums. My home is also filled with current terrariums I am making and plants I am growing.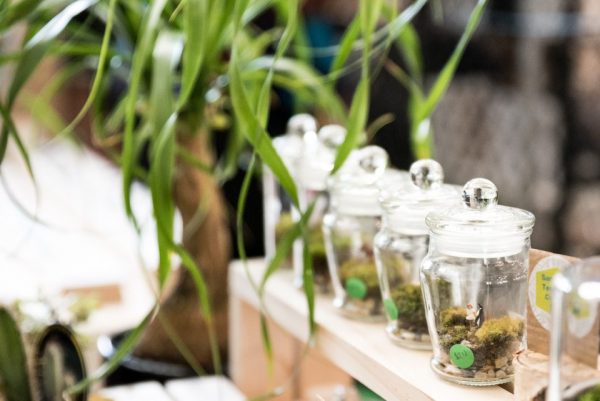 Where can we find your work?
Terrariums and DIY kits can be purchased from the following places…
What do you love about being part of The Make It Collective community?
The thing I love most about being part of The Make It Collective is being able to have contact with other creative people. I enjoy talking with other creative people about their projects and how they have grown through different or similar situations.
I have enjoyed the knowledge that other people have been able to provide and I have in turn shared the knowledge I have too. If I was part of I community when I first started I think I would not have burnt out so easily.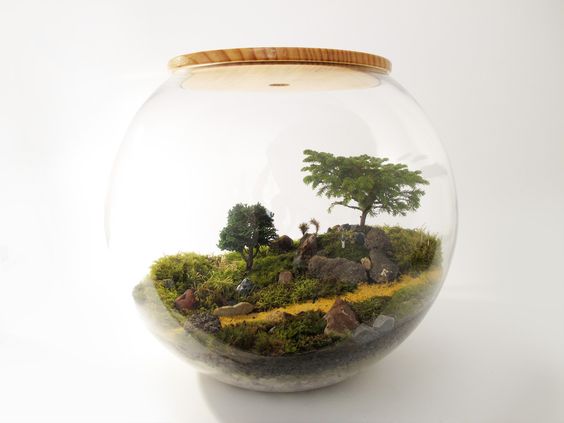 BUY FROM Petite Green Terrariums
How to purchase products
Go To Store
Are you a maker?
Get your own Meet the Maker page to showcase your story, open an online store & join our community today!
Learn More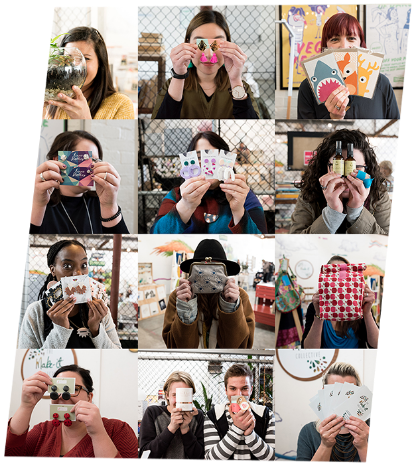 level up your knowledge
The Make It Collective blog