MEET THE MAKER
Kalashri Krishna From Art Medley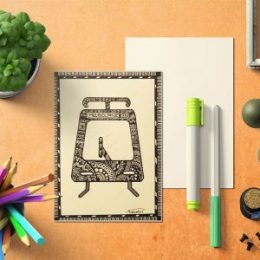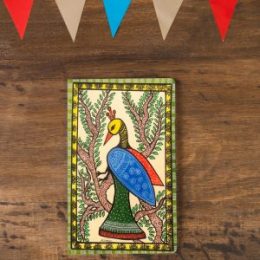 Hi Kalashri, tell us about Art Medley…
Art Medley is the soul of a self-taught artist with an immense passion for images and art. I believe in being true to the art I create by exploring and experimenting with different visual art forms, methods, processes and techniques including a brilliant combination of modern media.
My primary influences are Aboriginal and Indian Folk art such as dot painting, Warli, Gond, Madhubani, Mandala art and similar styles, which bear a remarkable likeness and share a connection with nature through art.
For a creative soul who is passionate about images and art, photography is just the right topping. As with my artworks and recycled crafts, my photography also attempts to explore, celebrate and honour that connection with nature, hence I love exploring nature at its raw through landscape and wildlife photography.
I hope that my work brings just as much happiness and joy into people's lives and homes as it brings me creating each of these unique handcrafted artworks.
Why and how did you get started?
Although a Business Analyst by profession, which I thoroughly enjoyed and loved, arts and crafts have always been a part of me and my soul for as long as I can remember. I even had my artworks published in newspapers throughout my childhood.
But it all began to be more than a hobby when I was going through a very tough transition in life and the solace I found through arts and crafts was so profound that it's beyond words. Since then… Art Medley…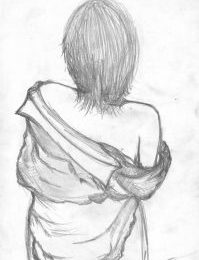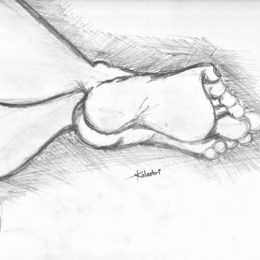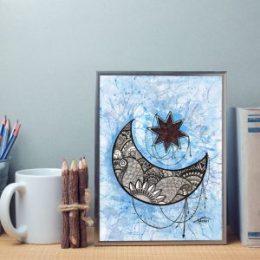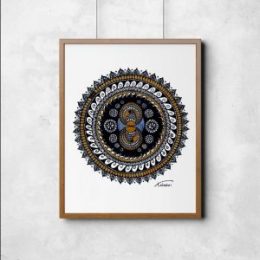 How did you learn your craft?
As cliché as it may sound, it is mostly self-taught through inspiration, curiosity and experimenting along the way, and of course with a little professional help in childhood when my parents recognised my skills and interest in art when I first apparently drew a clothes hanger (perfectly) at the age of 3 and was encouraged to attend hobby classes.
I later did a couple of years of art during school. Regardless of classes, it has always been my escape, my go-to and my all-time favourite thing to do where I wish I could just never stop doing it.
How did you come up with your business name?
My artworks have been a medley of different visual art forms, methods, processes and techniques, hence, Art Medley.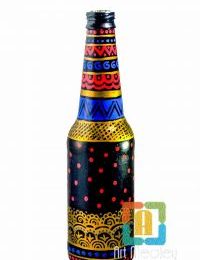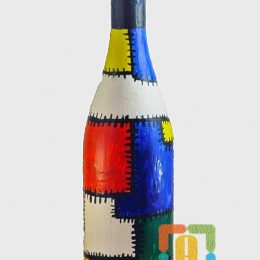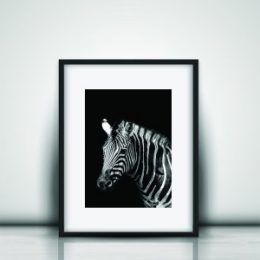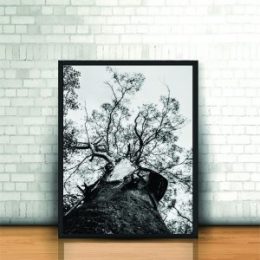 What did you want to be when you were a child?
I always wanted to be an artist and either I managed to convince everyone, or they were just convinced by my art obsession… but then at some point I decided I wanted to be more than an artist… so I decided to be a business professional.
I then went on to become one after graduating, and finally got my dream job as a Business Analyst, which I thoroughly enjoyed, but art was still my soul. My creativity was my soul and that was what held me during the toughest time of my life.
Born to be an artist, I would die to be an artist any day! In fact, I'm told by my grandparents that my name means "Master of Arts" in the ancient Indian language Sanskrit.
What's the hardest thing about running your creative business?
Keeping motivated and having faith in my work and financial worth, especially when I'm just getting started and trying to see my all-time hobby as a business with monetary potential. But the satisfaction and motivation I get from the finished artwork is just priceless.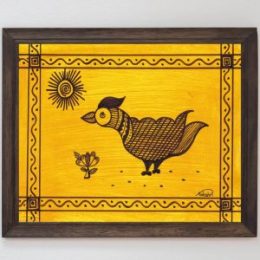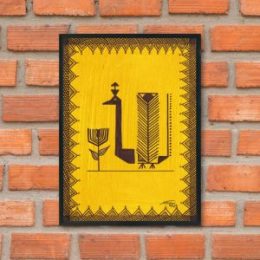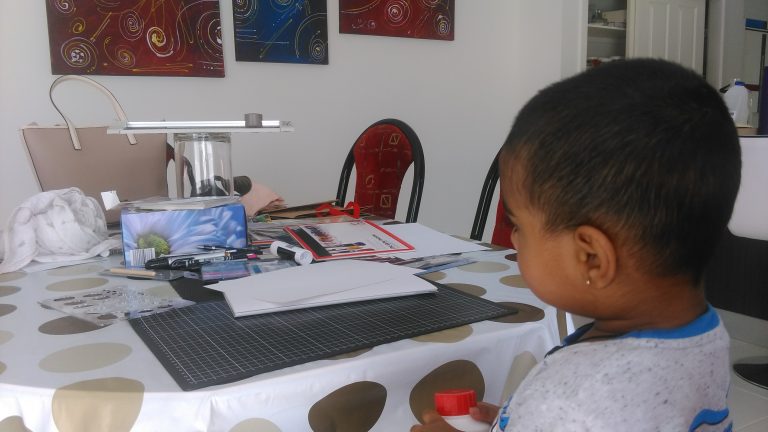 Who or what inspires you?
Anything and everything… everyone. In fact, existence itself is very much an inspiration.
Tell us about the Art Medley work space…
It's literally me monopolising my dining room after everyone's off to bed (especially my toddler) and working at night… sometimes till morning, which usually happens when I get too involved and lose track of time and can't stop doing it. Lol!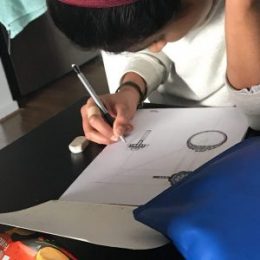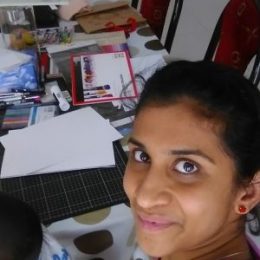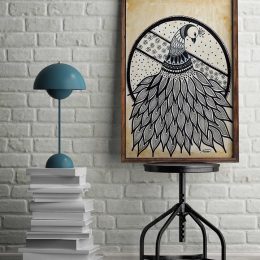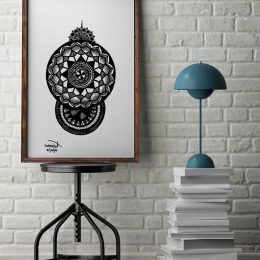 Where can we find Art Medley artworks?
On Facebook and Instagram (there's a dedicated account for photography and another account for handmade art and crafts. It is just an extension of the same split for convenience. Do check out both. I am working on getting set up for pop-up stalls or markets so please subscribe or follow for updates.
What do you love about being part of the The Make It Collective Community?
What more inspiration can an artist ask for than a community of like-minded artists and crafters supporting each other and working together through a remarkable art community like The Make it Collective. A true inspiration.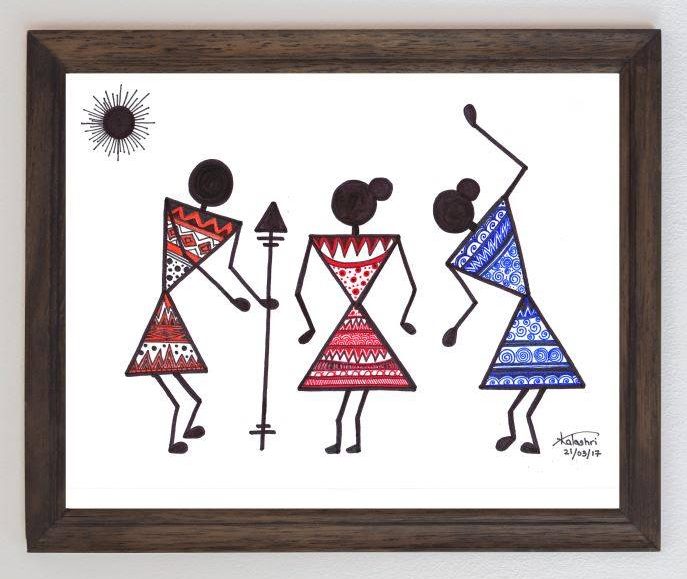 BUY FROM Kalashri Krishna From Art Medley
How to purchase products
Go To Store
Are you a maker?
Get your own Meet the Maker page to showcase your story, open an online store & join our community today!
Learn More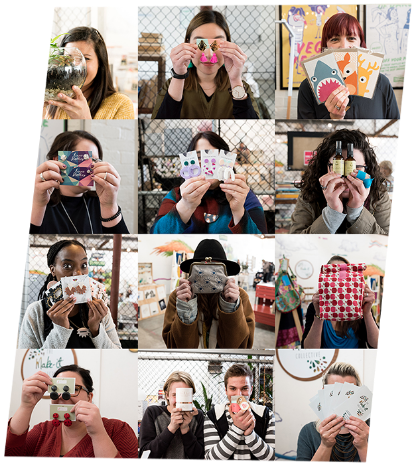 level up your knowledge
The Make It Collective blog