Co-Working Space for Hire
Thank you for your interest in hiring Co-working Space in our Melbourne workshop at 264 High St, Northcote.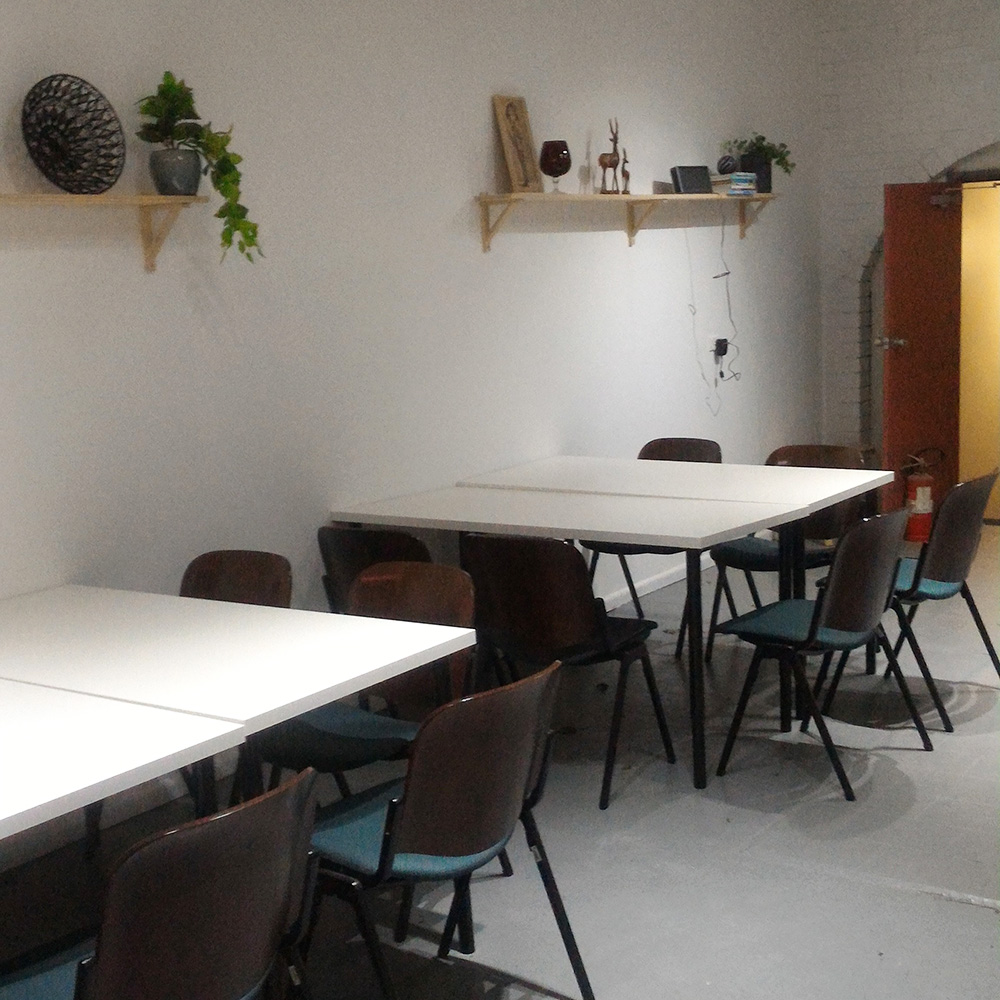 Availability
The Co-Working Space is available to book weekdays and weekends during shop opening hours.
CoWorking Space Capacity
The room accommodates a maximum of 14 people, however the space rarely reaches capacity. Co-workers can therefore enjoy a quiet, focussed atmosphere to work on their creative businesses.
Pricing
A co-working desk is available for $20 per day, payable on the day by either cash or EFTPOS. Cheaper rates negotiable for extended stays of more than 3 days.
Inclusions
> A clean, private meeting space filled with natural light (the roller door at rear can be closed if preferred).
> A small kitchenette with reusable cups, plates and tea towels.
> A clean unisex toilet with soap and hand towels provided.
> Large whiteboard, markers and magnets for instruction and display.
> Comfortable chairs and large desks.
> Unlimited WIFI
> Multiple powerpoints for charging
> Convenient location amongst Northcote's best cafes and restaurants, walking distance from Northcote Train Station and trams.