Applying for market stalls these days means more than just ticking a few boxes and beating the submission deadline. You'll need a little more elbow grease to compete for limited sites in popular markets where the stakes are high, and the applications are polished. Follow these tips for writing market applications guaranteed to improve your approval rate.
But first, feed the Piggy Bank…
Ahhh money, that old chestnut. Before you even think about writing market applications, save enough money to pay for site fees. You'll also need around $250 for a cash float on the day, so lay off the Uber Eats now to avoid getting a loan from the Bank of Dad. For everything else you'll need on the day, here's a complete market checklist from go to whoa.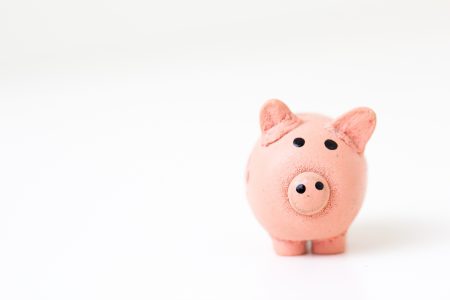 Now Read the T&Cs (Twice… Mmmkay?)
Every market has their own terms & conditions covering a range of criteria, so read these thoroughly before spending time on an application, only to find out afterwards you didn't qualify in the first place.
There may be strict rules around arrival and departure times, no-pet policies, locality perimetres within which products must be made, and even elevated stool policies to encourage customer interaction (yep, it's a thing).
Some markets require permanent stall holders to pay for days absent due to holidays or illness if they wish to return to their spot without being waitlisted, and others have rubbish, waste and recycling policies that incur additional charges if breached.
Read carefully. Not once, but twice, to make sure you tick alllll the boxes before proceeding.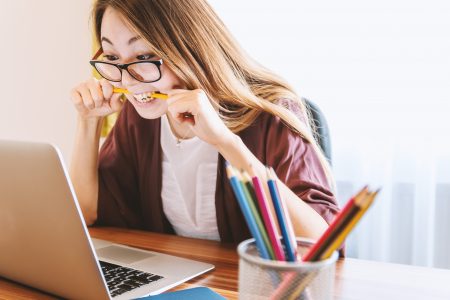 Gather Your Insurance & Certification Papers
Great, you're allowed to take your pet Pomeranian on the day, now let's get down to business…
Market organisers want to see your insurance and certification papers now – not a promise to get it all sorted before the day.
Most established markets require Public Liability Insurance providing a minimum of $10m cover. Some organisers like the Queen Victoria Market have a group insurance scheme, which provides some cover, but requires stall holders to pay an excess of $2,500 – to avoid this you'll need your own cover.
Some markets require Workers Compensation Insurance to cover you and any staff working with you on the day, and a Food Safety Handling Certificate is also required if you sell food. Victorians can head to the Streatrader website to register for a licence in their local council and submit an SOT (Statement of Trade) to let the council know which market you'll be attending.
Don't waste organisers' time submitting an incomplete application. Competition is tough and there are plenty of stall holders who organised everything in advance and included their certification – they will be chosen over those who don't.

Write a Business Description They Can't Refuse
Get ready to blow your own trumpet. If there are no word limits, aim for a minimum of 250 and include the following information:
WHAT: give an overview of your products (*specific details of individual products are usually requested later).
WHERE: include info about your workshop and emphasise that your handmade products are locally made.
WHY: ooze passion and explain why you started your handmade business, along with what problems your products solve for buyers and any uniqueness that differentiates your application from other Makers.
HOW: if you use special production processes, tools, skills, eco-friendly materials, sustainable practices or recycled packing, go into details here if it's not requested later on.
If your application is successful, your description is likely to be featured on the market's website, so include all the keywords customers might use to search for your products.
Beamor Fine Design, for example, don't just do metal art; they would also include other keywords market-goers are looking for, like custom gifts, blacksmithing, home décor, jewellery, accessories, homewares and wall art.
Extras to include in your business description…
Awards you've won: this proves you've got a great product (and it's not just your mum that thinks so)
Other markets you've attended: this demonstrates previous market experience (you won't need organisers to hold your hand)
Product guarantees: this provides peace of mind for organisers that market-goers are guaranteed a great shopping experience with you and demonstrates your excellent customer service
Videos: if you have product videos, footage of you in your workshop, or videos of your stall at other markets, include links to these at the end of the description
Now get at least three of your friends to read your business description and give feedback. Fresh eyes will pick up on spelling mistakes and any missed opportunities to show organisers why your business deserves a site.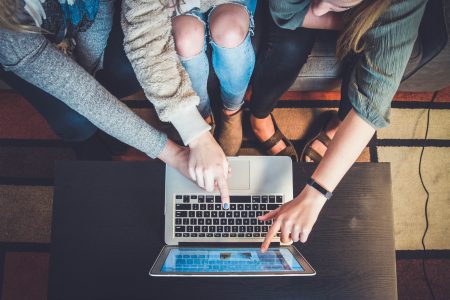 List Products Within Your Category
To ensure a variety of products for market-goers to browse, some organisers place restrictions around the number of businesses or products in each category at any given time, so sellers are only allowed to offer products within the scope of their category or market licence.
If, for example, you were applying for a market permit within the vertical walls and succulents category, it's best to talk to organisers before including your new range of ceramics in the application, as this likely falls under another category which may not be open for applications.
And don't try to sneak stuff out on the day that wasn't listed in your application… Trading outside the scope of your permit could result in the suspension or cancellation of your market licence – and the market scene is a well-connected community!
Invest in Sustainable Packaging & Practices
The ethical consumerism movement is catching on and markets are upping their sustainability game. This means that if your business strives to reduce its environmental impact by using natural, upcycled, recycled or biodegradable materials and sustainable processes, your application will be favoured over those who don't.
You may have covered your environmentally friendly practices and materials in your description already, but if asked later in the application how your business will contribute to a more sustainable marketplace, here's your chance to go above and beyond…
Offer a discount to customers who bring their own cups, plates, bowls or reusable shopping bags. For shoppers without bags, offer paper bags made from recycled paper or sustainably managed plantation forests.
And if you have advertising collateral like business cards or flyers, be sure to mention they are made from 100% recycled paper… Every point counts!
While some markets offer a rubbish removal service for an additional trash tax, this requires extra market resources, and in some cases organisers openly claim that using this service will affect future applications… So clean up after yourself and let organisers know in your application you'll be removing and recycling your own waste on the day.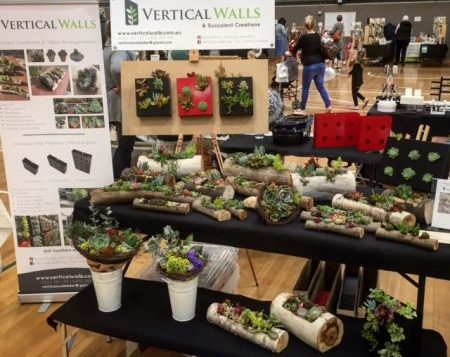 Work it, baby!
Organisers will ask for pictures of your stall. If it's your first market, don't fret – as long as your stall looks the part, it doesn't matter if it's setup in the backyard or the living room, they just want to see how it's going to look on the day to ensure it gels with their market branding and target audience.
Consider this a dress rehearsal. Double check the site specs you're applying for and use a table that fits your proposed site. Some markets have specific table cloth requirements like black or hessian, so if this is the case, stick to the brief.
Aim for a variety of display heights so your photographs capture everything from a distance and avoid flat-lay displays. Include 3D props to give your display depth… think cake stands and tea cups, biscuit tins, suitcases, scarves and vases, hat stands, encyclopedias, tree branches, book ends, baskets, drift wood, candles, succulents, flowers, jewellery boxes… Get creative! Visit op shops for inspiration and design a cohesive theme for your stand that reflects your brand.
Jump behind the table and ask a friend to take pictures from various angles, including product close-ups and aerials. Remember to smile and look engaging; as one famous yearbook study found, women who smile live happier lives and experience fewer setbacks… Perhaps the same is true of market applications? 🙂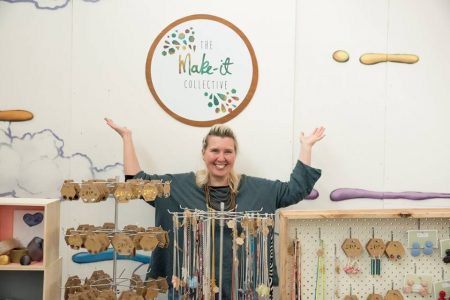 DIY Product Photography
Don't underestimate the power that incredible (and crappy) product photos can have on the outcome of your market application. There are a wide range of product photography booths and kits available on Amazon and ebay – find something within your budget and read product reviews before making a purchase.
You can also find out what products and processes other Makers are using to create beautiful DIY product photography in the Make It Collective Facebook Group.
Or if you're feeling thrifty and have a spare tenner, check out this DIY product photography tutorial from Savvy Seller.
[youtube]https://youtu.be/T6fnHEvLyAE[/youtube]
Optimise Your Social Profiles
As the South Melbourne Night Market points out, food trucks and stalls that have strong branding, a strong online presence and a good social media following will be favoured. Use these ideas to boost your online followers before submitting your application:
Invite all your friends and followers to Like your Facebook page (you've probably made a bunch of friends since you created the Page, so get 'em on board!)
Email your subscriber list and invite them to follow you on social media for their chance to win a special gift
Spend a couple of hours seeking out bloggers who might be interested in your product. Write a friendly comment on their Facebook wall or leave a compliment on one of their posts from your Business Page. Follow their Instagram account and leave a couple of comments on their photos… Follow them on Twitter and retweet something in their feed… Follow them on Pinterest, leaving comments on their recent pins… You'll be surprised at how quickly your following will grow!
Cross-promote your profiles: tell your Facebook followers to follow you on Instagram and vice versa.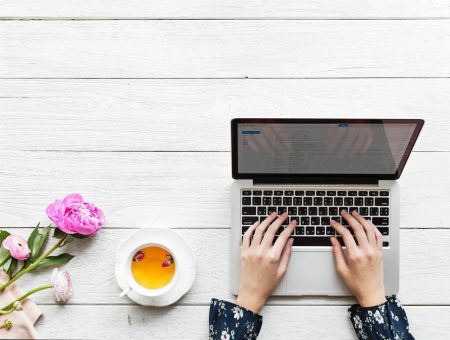 Don't Be Afraid to Ask for Help Writing Market Applications
If writing, photography and selling yourself aren't your cuppa tea, check out the creative services in The Make It Collective Directory for some professional help perfecting your pitch, or join us over in The Make It Collective Facebook Community for support and advice from Makers who've gone before.
Remember, every application will be an improvement on your last and every rejection should be treated as an opportunity to improve your business.
If your first few applications aren't  successful, consider them stepping stones to your first stall, and with every market that follows, your handmade resume and network will develop… opening doors to many more!