If it feels like you've been hit by a Covid Train hauling 19 carriages of Constant Obstacles, you're not alone. These last few weeks have been a sequence of s@#!storms not even Jane Bunn could have forecast, but here we are.
Trying to run a business and living with parents or partners 24/7 while attempting to homeschool kids might not be what you signed up for, but us creatives are a resilient bunch, and we'll emerge from isolation a whole lot wiser, more thrifty and better connected with the help of support and resources like these.
---
Grants & Funding
Not-for-profit creative community management organisation Auspicious Arts Projects has put together a list of stimulus packages, response funds & grant support broken down by state to support artists, arts organisations, cultural organisations and areas of the creative arts industries during the COVID-19 crisis.
---
Ecommerce Support & Concessions
PayPal Merchant Support
PayPal is offering Covid-19 support for Australian merchants through waiving chargeback fees, as well as extending the customer dispute resolution period. Learn more.
Google Credit
Google is offering credit to small and medium-sized businesses with active accounts over the past year. Credit notifications will appear in your Google Ads account and can be used at any point until the end of 2020 across Google's advertising platforms.
Australian digital advertising agency, Dynamic Creative, have put together a helpful Guide to Google Shopping (no opt-in required!) outlining the basics of Google Shopping Feeds and Shopping Ads to help you set up your Shopping campaigns.
eBay Seller Support
eBay is offering support for eligible existing sellers by waiving all insertion fees and holiday mode store subscription fees through June 30. Learn more.
Understanding the COVID-19 Effect on Online Shopping Behaviour
BigCommerce has published an article exploring the psychological factors behind "retail therapy" as a response to personal crises, and the added layers to this during a pandemic. HOT TIP: skip the doom & gloom and head straight to "Generational Purchasing Responses to COVID-19".
Shopify Gift Cards
To help reduce the impact of Covid-19, gift cards are temporarily available to sell on all Shopify plans. Add or update your gift card products.
Squarespace Gift Cards
To help businesses during Covid-19, gift cards are now included on the Website Business, Commerce Basic, and Commerce Advanced Squarespace plans, as well as all legacy plans that include Commerce. Setup gift cards in Squarespace.
---
Facebook Business Communities
The Freelance Jungle began with a survey of freelancer challenges. It has now grown into a brimming Facebook group, virtual catch-ups for stress reduction, networking and online education via podcasts and blogs.
Australian Arts amidst COVID-19 is a Facebook Group for people in Australian Arts to ask questions and share ideas about how to work with Covid-19. The admins are volunteers from across different arts sectors and the country facing the same health and economic challenges as the rest of the industry.
Likeminded Bitches Drinking Wine is a Facebook Group for entrepreneurial-minded and business-savvy women who love their wine (beer babes and abstainers also welcome). With over 100k members from every corner of business, you're guaranteed to find the answers and support you need.
---
Software Subscription Discounts
MailChimp
Existing paid Mailchimp customers with 25 or fewer employees in selected categories including (but not limited to) brick and mortar retail, health, beauty and wellness are eligible for up to 3 months of free Mailchimp service. Fill out this form to see if your small business is eligible. Learn more.
Adobe
If you're considering cancelling your subscription to Adobe products like PhotoShop, Illustrator or InDesign, word on the street is you'll be presented with an "offer" during the cancellation process to receive 2 months free. This could be pulled or modified at any time, but if you've been financially impacted by Covid-19 and need to cut back on subscription fees, give it a try and let us know if it works!
New Adobe Stock subscribers can also get 10 FREE stock images on a 30-day trial – just remember to cancel before your first billing date if you don't wish to continue!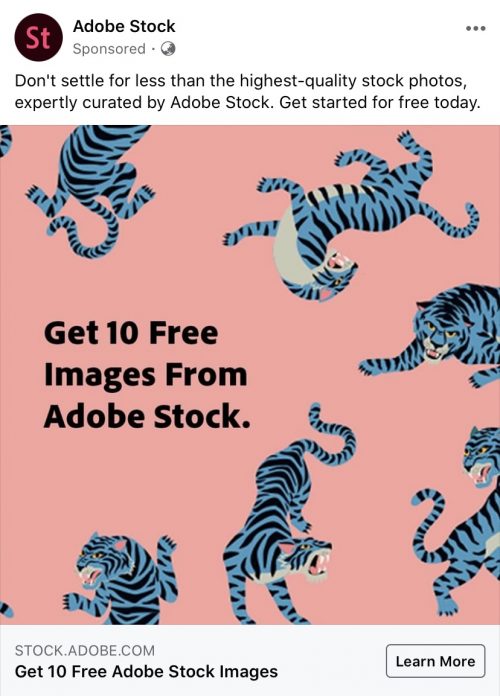 Open for Business
The Open for Business Hub lists technology companies that are helping small businesses by enabling remote work. View the list of offers, including concessions from Canva, SurveyMonkey, 1Password and GoToMeetings.
Just ask!
If you're experiencing financial hardship as a result of Covid-19, the most important thing you can do is ask for help! Whether it's your phone bill, internet, electricity, email marketing software or PicMonkey account, there are tonnes of companies that won't openly advertise discounts and concessions, but are happy to provide some kind of financial relief if you just ask – even if it's a bill extension.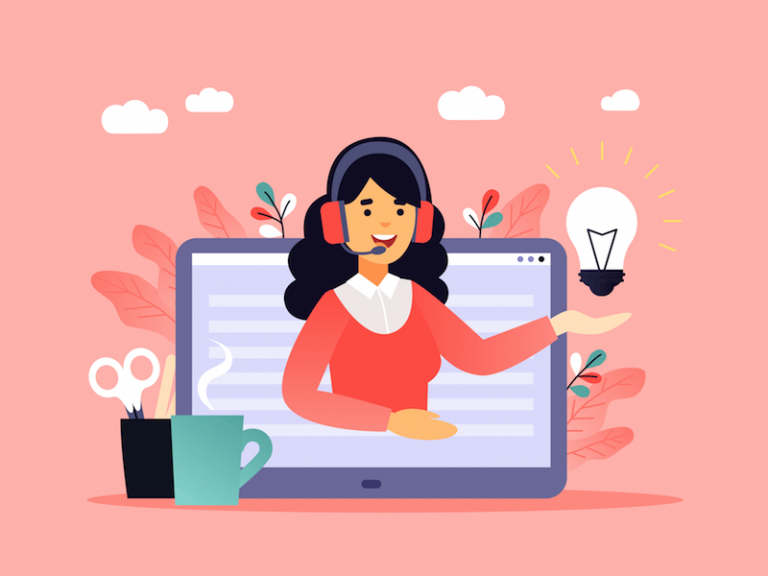 ---
Personal Support
Working From Home
Whether you're a seasoned home-worker, or you've been housebound by 'Rona, procrastination and distraction are relentless threats to productivity. Follow these 9 tips for working from home by award-winning Women's Business Coach and Make It Collective Consultant, Angela Henderson.
Affordable Access to Fresh Produce
Melbourne-made app Sprout helps you connect with hundreds of people looking to sell, trade or give away their excess homegrown garden goodness. Don't forget to use contact-free delivery where possible and wash produce thoroughly before using. *Only available on iOS.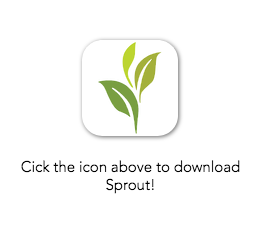 Counselling Services
☑️ Lifeline: Provides all Australians experiencing a personal crisis with 24 hour support & suicide prevention services.
☑️ 1800RESPECT: A confidential information, counselling & support service for people impacted by sexual assault, domestic or family violence and abuse.
☑️ MindSpot Clinic: Online assessment and treatment for anxiety & depression.
☑️ National Debt Helpline: Not-for-profit service that helps Australians tackle their debt problems.
☑️ Beyond Blue: Information & support to help Australians achieve their best possible mental health.
☑️ Headspace: Guided exercises, videos and more to help you get healthier & happier.
☑️ Kids Helpline: Australia's only free, private and confidential 24/7 phone and online counselling service for young people aged 5 to 25.
☑️ National Coronavirus Hotline: Information, updates and advice about the outbreak of COVID-19.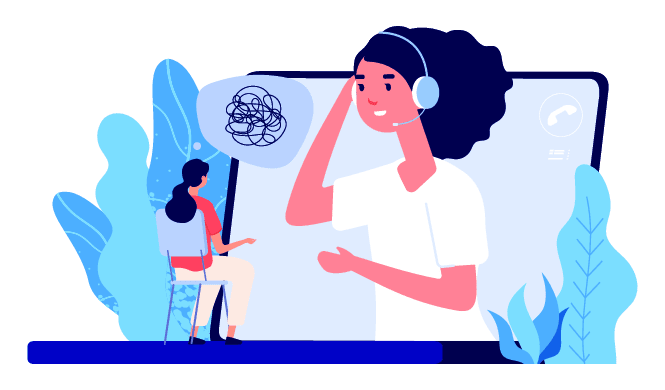 ---
Legal Advice
Contracts, Event Cancellations & Ticket Refunds
Australia's independent community legal centre for the arts, Arts Law, has compiled a list of answers to some of the most common questions they've received from artists and arts organisations in a COVID-19 Fact Sheet for Artists.
---
Free Upskilling & Online Education
There is a plethora of free online TAFE courses surfacing as a result of the coronavirus to help you upskill for your existing business, explore new career paths or realise a lifelong passion. You can also check out free online courses from creative platforms like…
Coursera – Build skills with courses, certificates and degrees online from world-class universities and companies with thousands of free courses.
Pluralsight – Build in-demand tech skills without leaving your house thanks to 7,000+ expert-led free video courses and more.
Skillshare – Browse thousands of free classes for your career, passions and everything in between with lessons taught by the world's best practitioners in design, business, photography and more.
Udemy – Browse a collection of free courses from their learning marketplace designed to support you through Covid-19.
Yodomo – Explore online resources designed to support makers in the course of their business development available for free during the pandemic.
CreativeLive – Get fit with Free Health & Wellness classes for the creative community during Covid-19. You can also RSVP to upcoming free classes and receive a reminder when they're on air.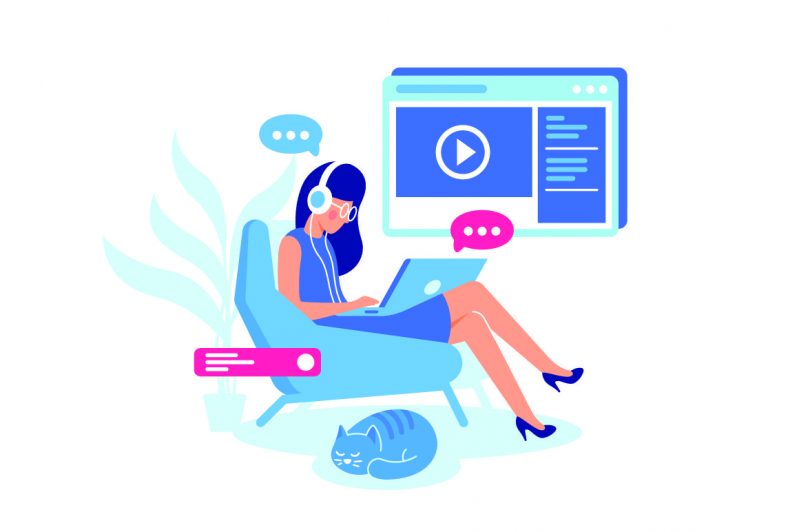 ---
Creative Boredom-Busters
Chatterpack
Whether it's free printable colouring in templates, access to 500 Museums & Art Galleries, 3 months of free guitar lessons or 14-days of free singing lessons, this extensive list of free, online, boredom-busting resources from Chatterpack is chock full of inspiration and learning to keep your creative juices flowing through isolation.
bored.solutions
bored.solutions is filled with challenges to help you stay active, healthy & happy in isolation. From mastering a headstand and learning embroidery, to blogilates and DIY marketing, you'll find something that tickles your iso fancy.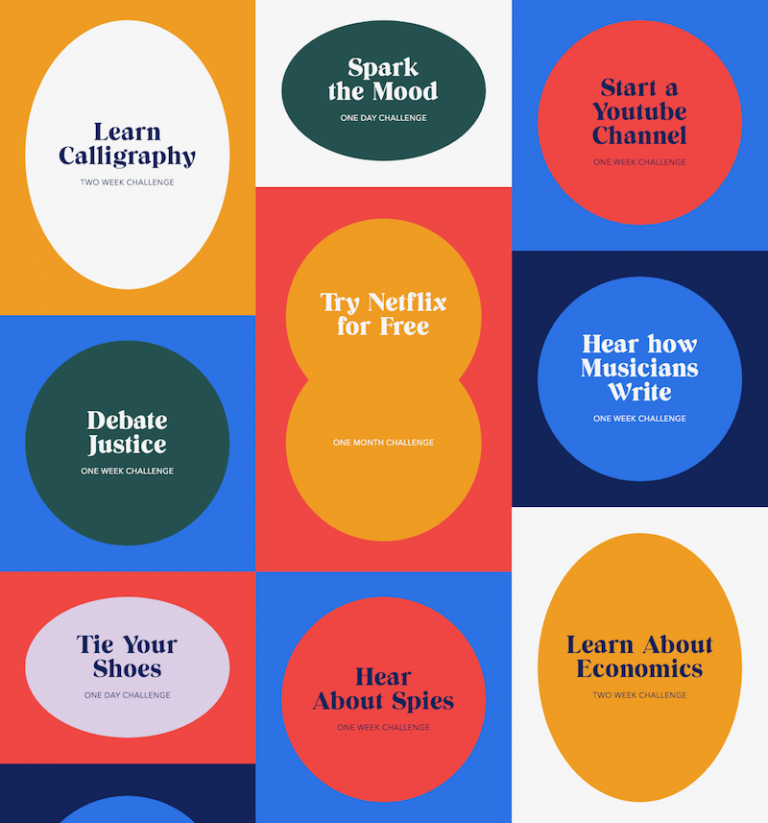 Stay at Home Photography
Stay at Home Photography connects you with another photographer somewhere else in the world for you to start a 'photographic conversation' documenting your time in isolation. The response has been overwhelming and entry is tight, so career photographers will have the highest chance of taking part, but anyone can view the unfolding photo conversations.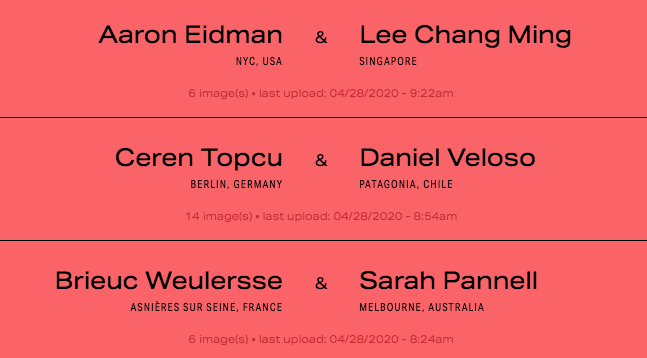 Recycling Hacks
Get creative with your surplus of COVID-19 toilet paper rolls thanks to these 13 brilliant hacks from Blossom – your cheat sheet for creative and unique DIY projects.
---
We're here to help!
The Make It Collective Community is a Facebook Group designed to bring Australian makers together in a collaborative and supportive online space to talk about their challenges, ask questions and share creative inspiration.
Join the Group to meet likeminded makers facing similar obstacles and discover new resources & support for creatives to make the most of isolation and beyond!
---
Does this post need updating? We do our best to keep our content up to date, but if something has changed (or you would like to suggest a resource for inclusion), please get in touch and let us know.