Despite the name, Spring Racing Carnival isn't just about racing. For some, it's not about racing at all, it's all about serious spring racing style.
The races are a perfect excuse for putting together the perfect outfit… in advance. This means you should take your time to think about what you're going to wear.
Whatever your reason for heading to the racecourse this season, you need to make sure you're dressed appropriately (even if you don't want to enter Fashions on the Field).
So, 'How should I dress for race day?' I hear you ask… Well, ultimately it's up to you, but here are some of my key styling tips:
MAKE AN EFFORT!
It doesn't matter if you're chilling out in general admission or dancing around in the birdcage, make an effort! Don't just throw together an outfit at the last minute.
WEAR A HEADPIECE
Ladies, this is non-negotiable. If you're worried about getting weird looks for wearing something on your head, don't be. You'll get disapproving looks for not wearing a headpiece (nope, I don't mean a barely visible metal headband). Gentlemen, this means you also need to think about what kind of hat you're going to wear (avoid the $2 party top hat!).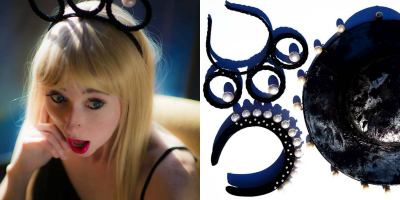 THINK ABOUT YOUR SPRING RACING STYLE ACCESSORIES
Match your heels with your handbag and consider what jewellery works best with your outfit. Your headpiece should be the feature of your outfit, so let it guide you towards what colours your other accessories should be.
Gents, each day has an official flower, so make sure your lapel isn't naked. If you forget a pin, fresh flower lapel pins can usually be purchased at the track so don't worry about an early morning sprint to the florist before heading to the racecourse.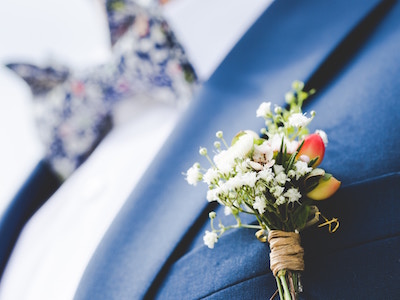 KEEP YOUR SHOES ON + KEEP IT TOGETHER… ALL DAY
Leave your headpiece and shoes on all day. When choosing a fabulous pair of heels (or dress shoes for the lads), make sure they not only look amazing, but feel it too. Don't forget to wear them in before you wear them out – don't just open the box minutes before leaving the house.
If you're likely to kick off your heels when heading home, pack some foldable ballet flats. You really don't want to be one of those girls (or guys) you see on the news with their shoes in hand, stumbling towards the train in a filthy grass-stained outfit… Eeek!

DRESS TO IMPRESS
No matter what race day you're attending and no matter what you're wearing … Dress your best and be on your best behaviour. You never know who you might meet or when you might be snapped by the paparazzi. You might even want to strut your spring racing style on the catwalk and enter Fashions on the Field.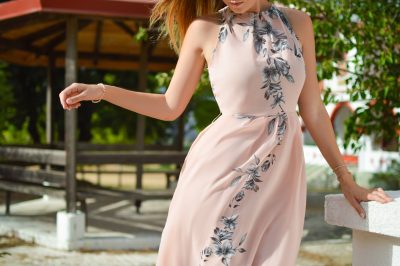 DON'T IGNORE THE DAY'S DRESSCODE!
There are plenty of events to attend during Spring Racing Carnival (and not just in Melbourne), but if you're heading to Flemington during Melbourne Cup Carnival make sure you know the dresscode and prepare accordingly.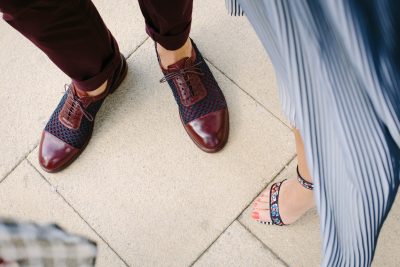 Ok, now you're race day ready… Here are the deets!
AAMI VICTORIA DERBY DAY aka Classic Race Day
When: Saturday 4th November
Official Flower: Cornflower
Dresscode: Classic styles + Traditional Tailoring
Colours: Black + White (don't be afraid to mix it up with a cute print)
Accessories: Metallics are usually the go-to for accessories, but if (like myself) you just have to add some colour to your outfit, then go with a coloured pair of earrings or clutch.
Gentlemen: Don't forget your hat!

Tiara: The Human Chameleon
Handmade Dress: Miss Lily White
Handmade Earrings: Meena Song
Men's Handmade Shirt: Renegade Custom Shirts
Cufflinks + Hat: Smart Alec Hatters
---
EMIRATES MELBOURNE CUP DAY aka THE Race That Stops The Nation™
When: Tuesday 7th November
Official Flower: Yellow Rose
Dresscode: Bright + Bold. Don't be shy!
Colours: Any (and all of them)
Accessories: This is the day to wear your most OTT outfit and accessories. This includes your headpiece/hat.
Gentlemen: Avoid ill-fitting colourful suits from the costume shop! Instead, go for a fun, printed suit or bright coloured shirt and accessories.

Audrey Hat: The Human Chameleon
Handmade Blazer: Ownsit
Retro Mens Shoes: Betty Bossy Boots
Bag/Sunnies: Maude Studio
---
KENNEDY OAKS DAY aka Ladies Day
When: Thursday 9th November
Official Flower: Pink Rose
Dresscode: Ladylike + Feminine. Think florals, lace and soft flowing fabrics.
Colours: Pastels + Sorbets
Accessories: Don't be shy with your accessories, especially your headpiece. Why not try something out of your comfort zone like a veil or higher than your normal heels (as long as you're still comfortable).
Gentlemen: If you're going with a female friend, don't forget to coordinate your colour/s with your lady's outfit.

Pixie Veil: The Human Chameleon
Men's Lapel Flower: Adelaide Flower Mill
Handmade Cufflinks: A Little Coy
Gloves/Shoes: Habbot Studios
---
EMIRATES STAKES DAY aka Family Day
When: Saturday 11th November
Official Flower: Red Rose
Dresscode: Casual chic + Less Structured Styles
Colours: Bright colours + Bold Prints
Accessories: Have fun accessorising and don't be afraid to embrace a fashionably fun headpiece and heels.
Kids: While it's family day that doesn't mean you can dress the little ones in track pants, make sure they are neatly dressed in an adorable spring racing style outfit.

Floral Fairy Headband: The Human Chameleon
Kids Handmade Jumpsuit: Jaska
Earrings: Kristina Karter Design
Men's Shirts + Jackets: Hew Clothing
Bright Clutch: Snafu
---
Want more Spring racing style advice?

Website: www.thehumanchameleon.com
Email: emailme@thehumanchameleon.com
Facebook: @humanchameleoncreations
Instagram: @thehumanchameleon